After the intense competition on 17 AUG at the Asia SUP Tour 2019 Hong Kong, our team paddlers didn't relax and let their guard down. It was because there was another race the next day perhaps has proven even more intense. And that's Mvision the 5th Hong Kong International SUP Championship!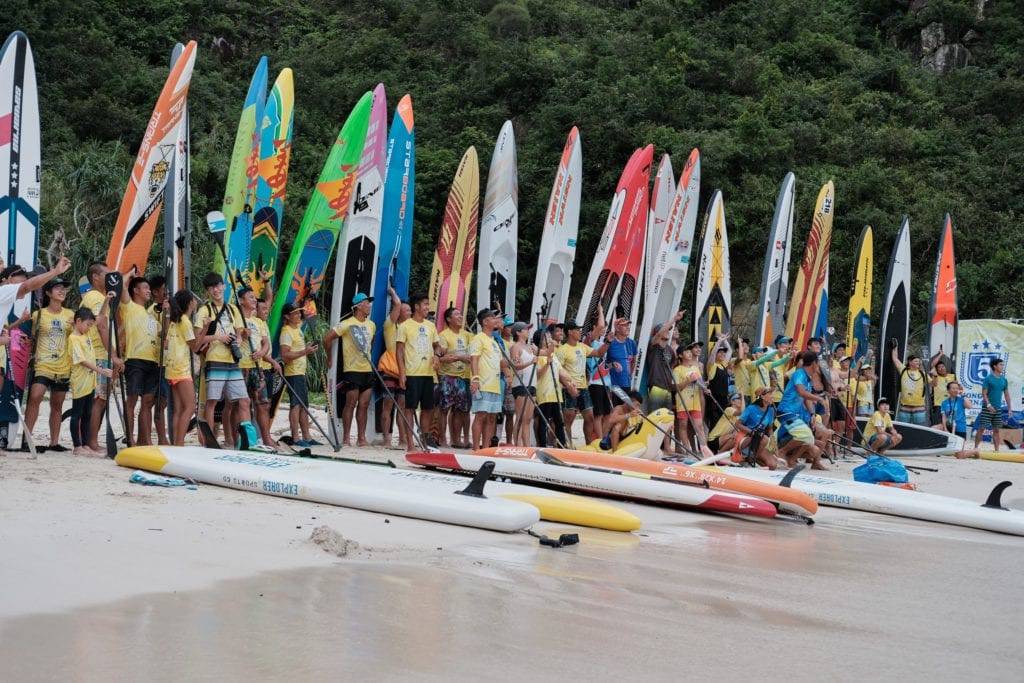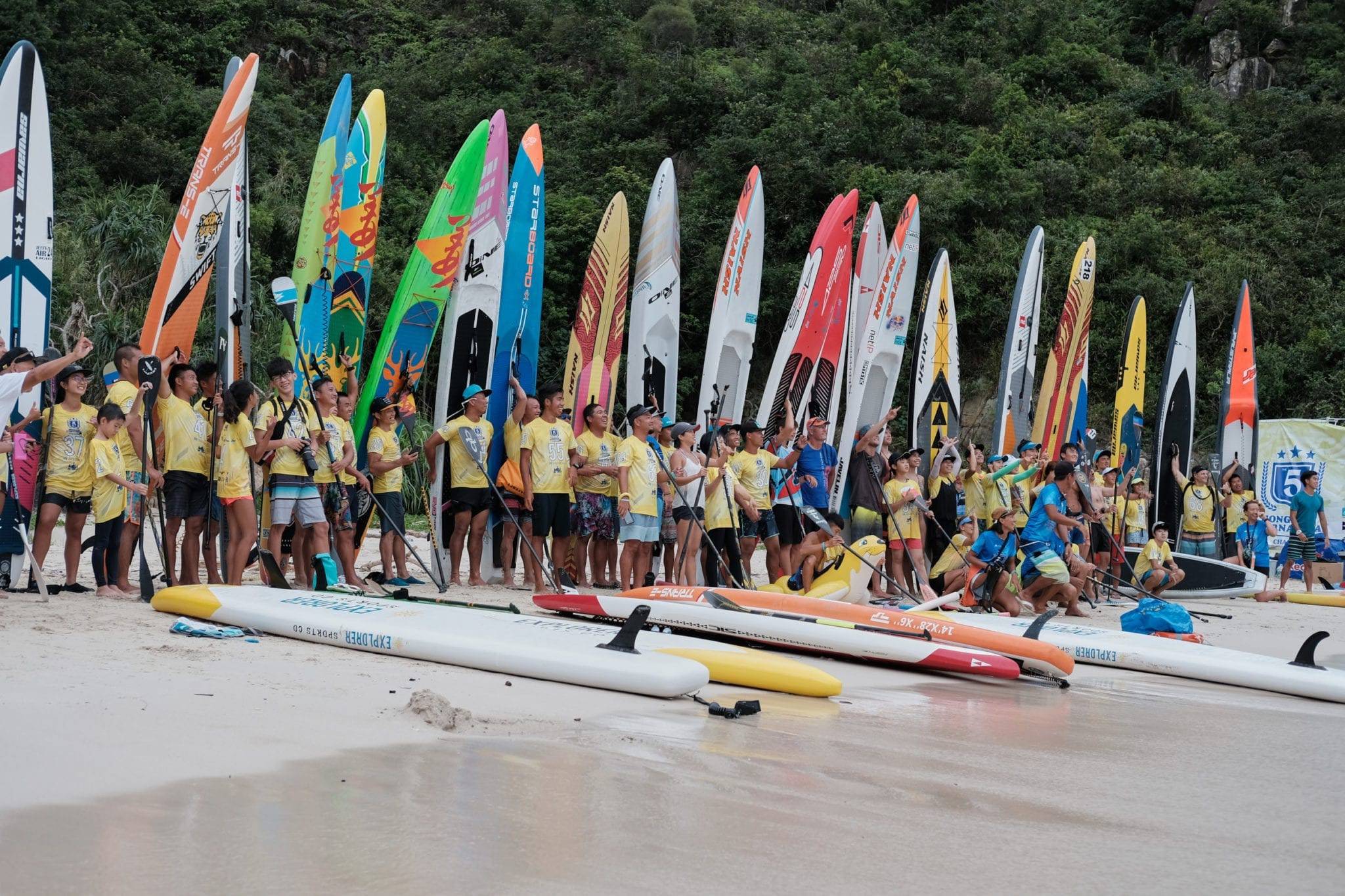 Our team was excited to meet international top SUP paddlers like Casper Steinfath from Denmark as well as Daniel Hasuylo from Hungary. It's not every day you see your heroes racing side by side with you.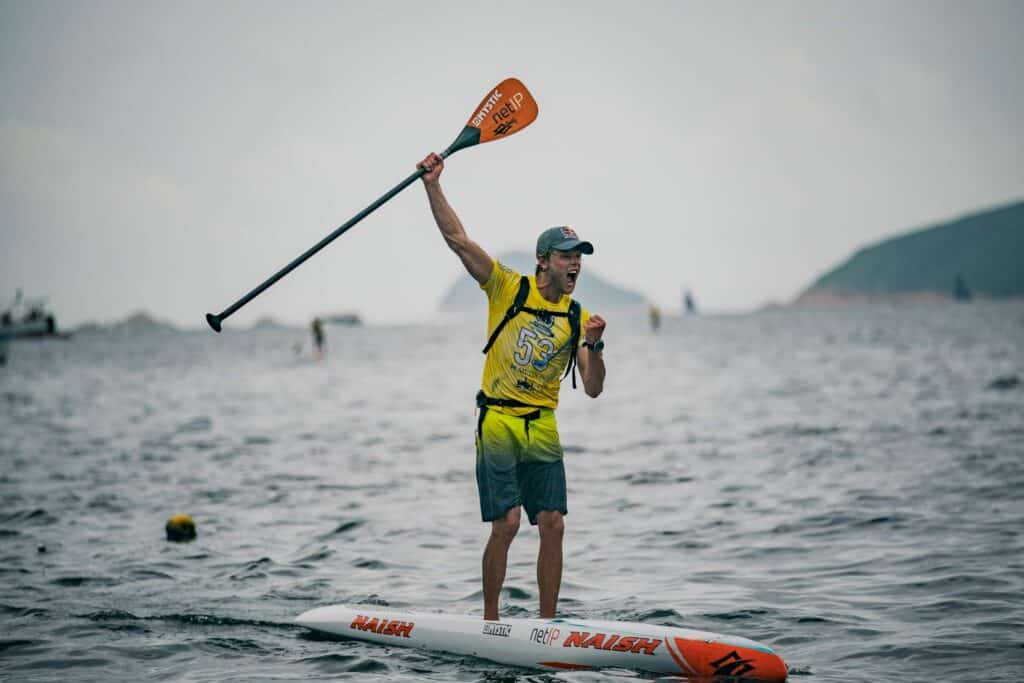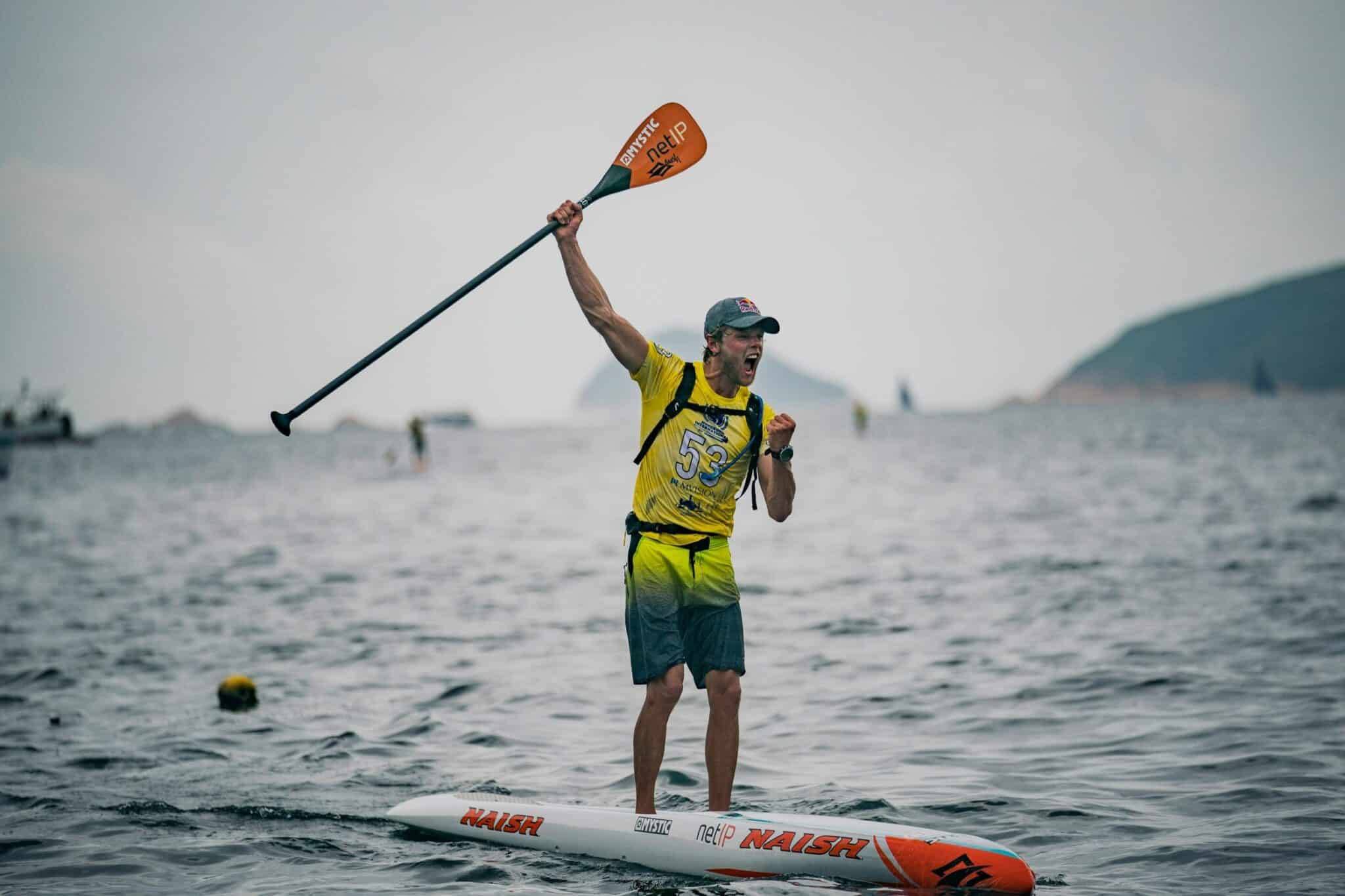 Nevertheless, the teams didn't let their excitement cloud the desires to win! They are representing their respective countries after all and they all have their goals determined to reach!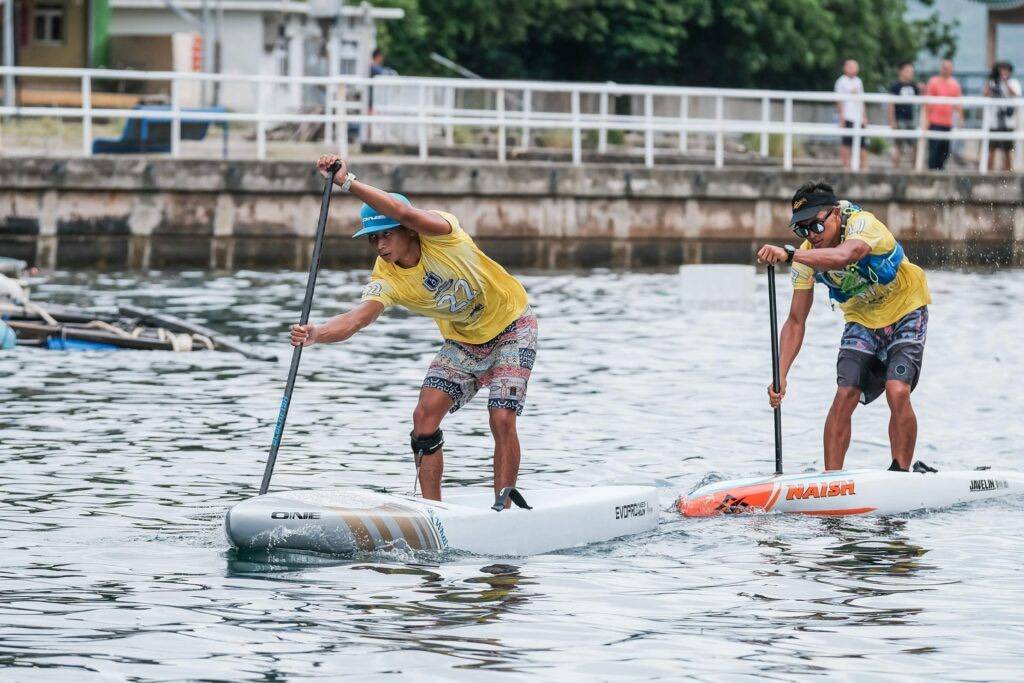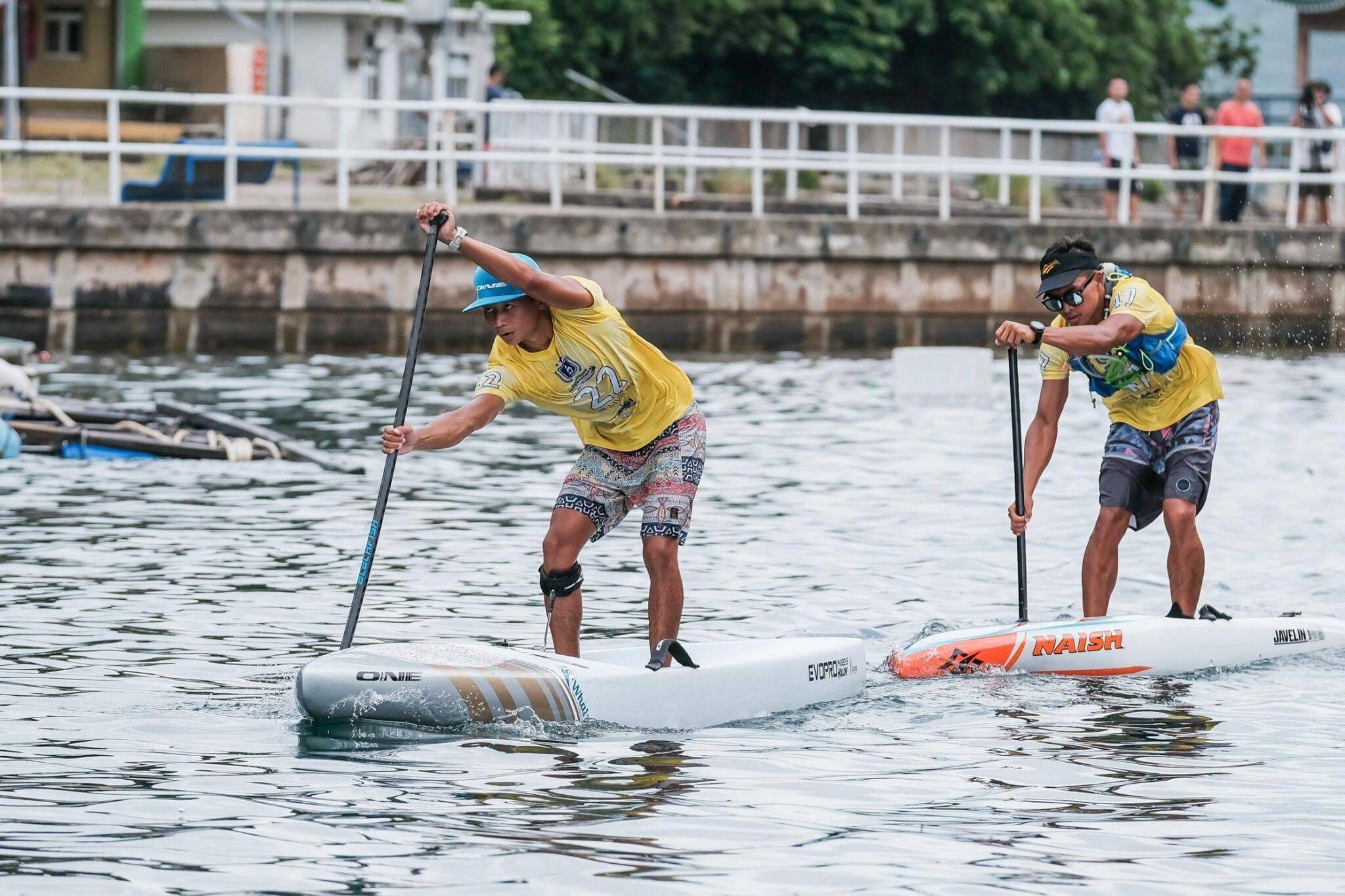 Take Po Yu from team Whatzsup Taiwan for example, whose ultimate goal is to take the world SUP champion title and to beat the current top paddlers like Michael Booth and Lincoln Dews.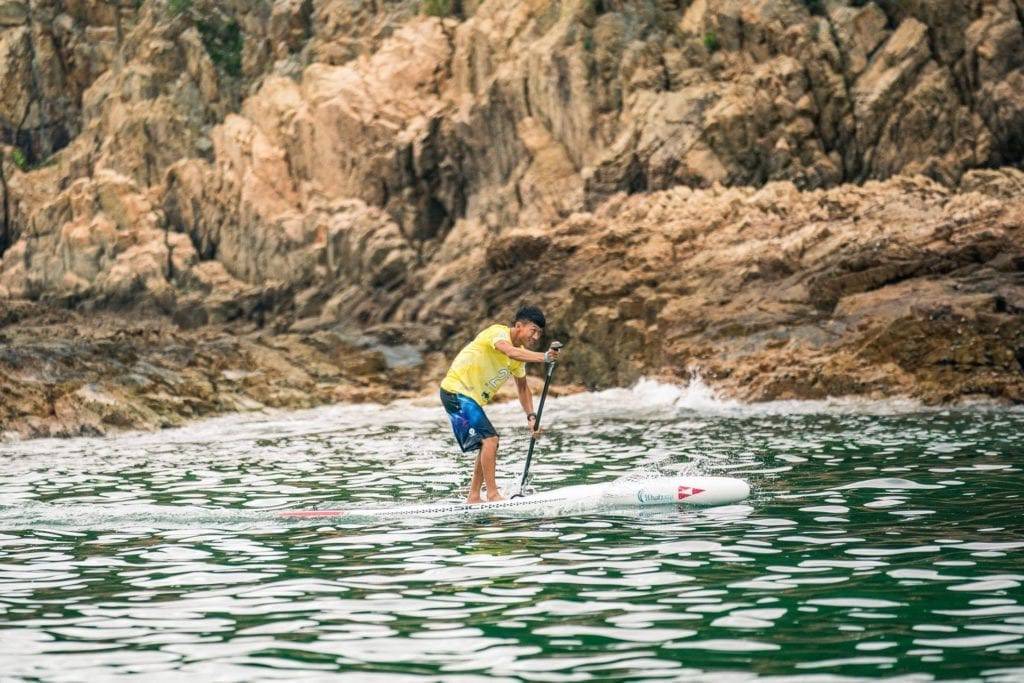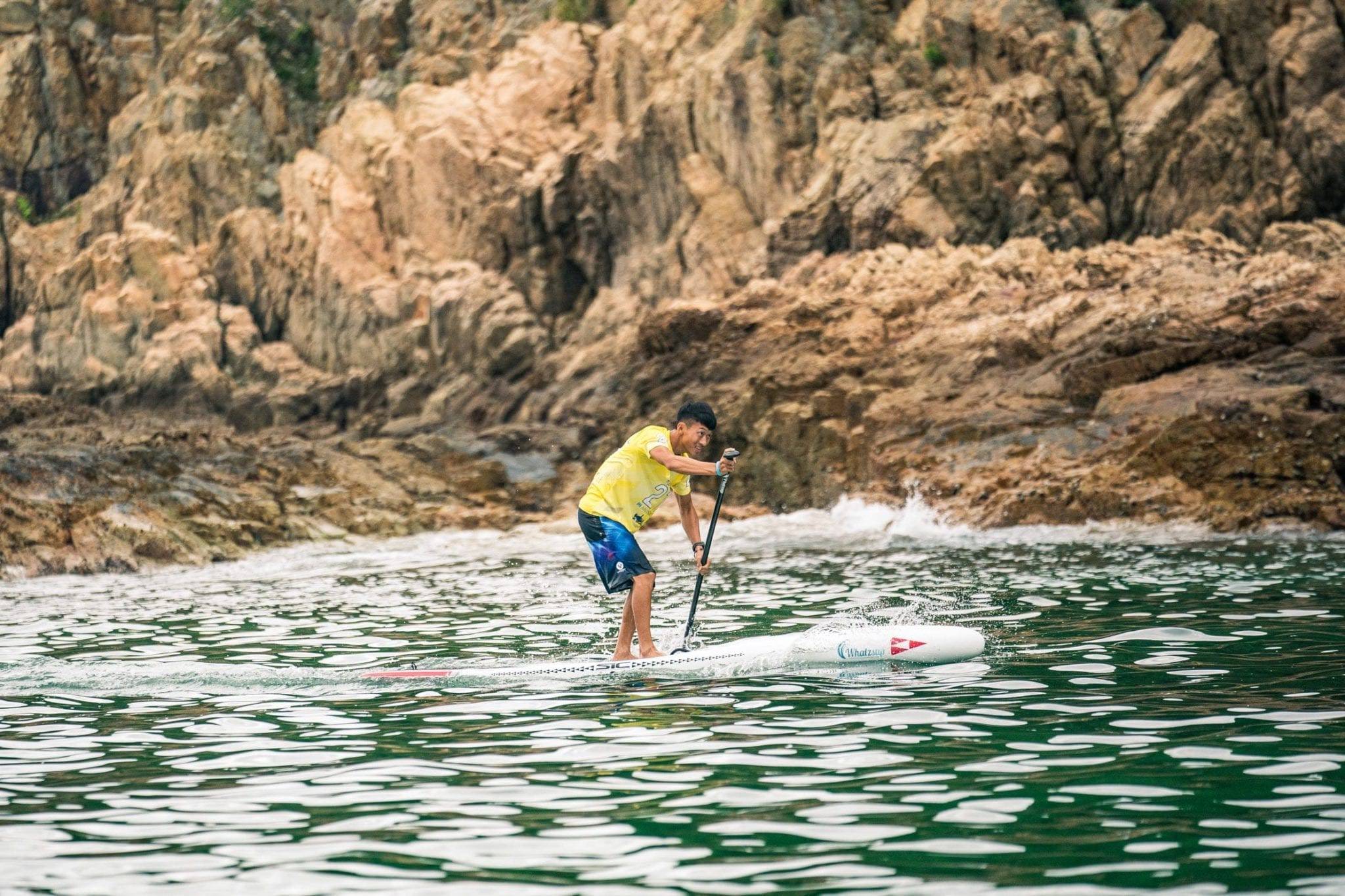 Speaking of Po Yu, and if you have read our last report you'd know, he was injured the day before during the 200m race of the Asia SUP Tour. As a result, he switched tactics and abandoned the 18km elite race of the day, and turned his focus on the 6km short course instead.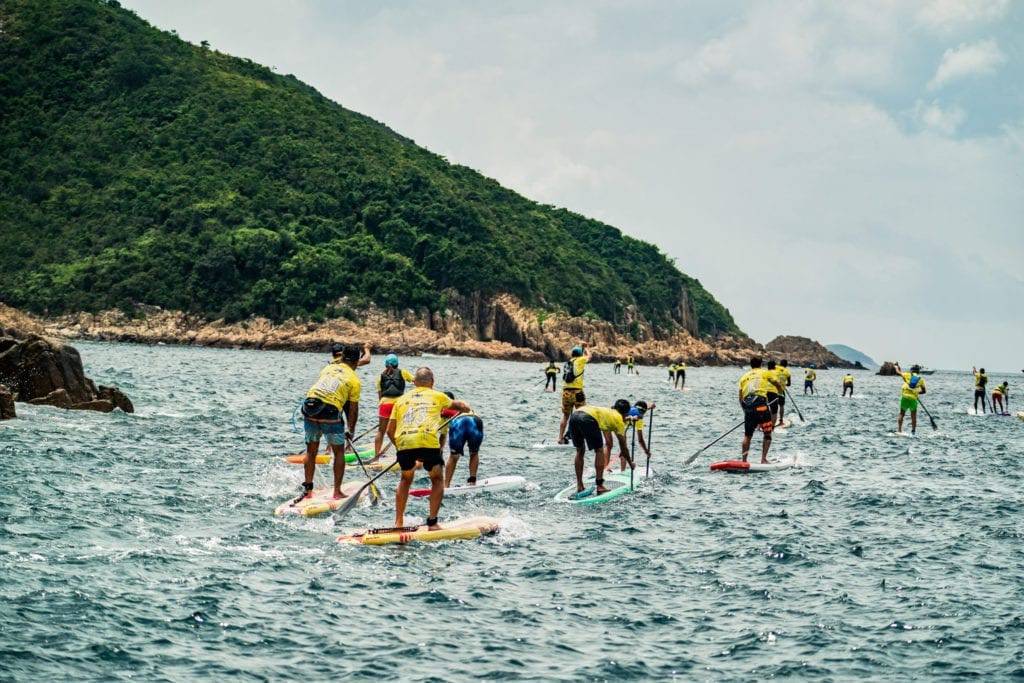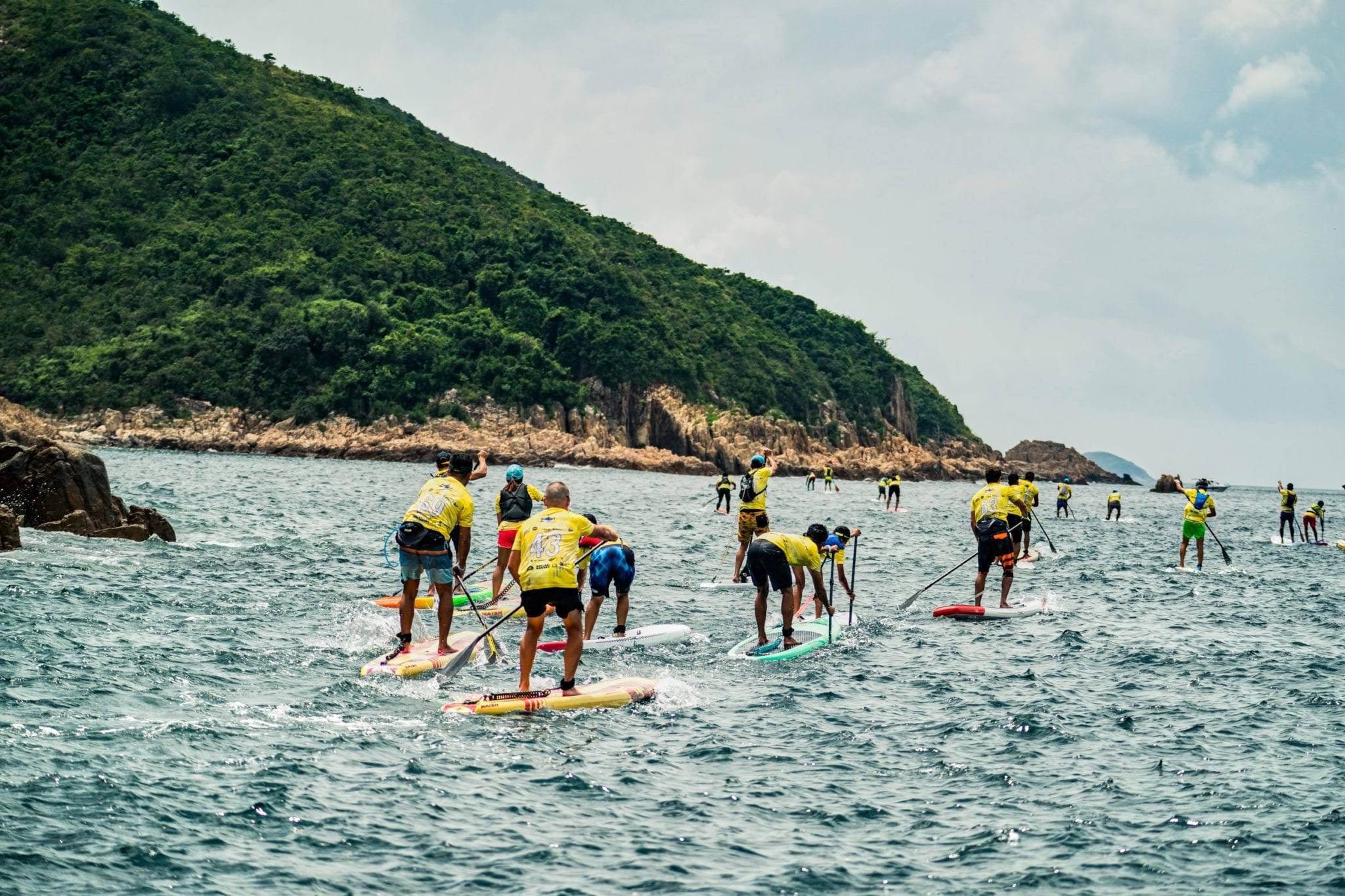 Sponsored by Whatzsup, Po Yu used the latest ONE SUP Edge Pro Ultralight 14 x 21 for the race and got 2nd place in the Men Open category! He has beaten all other paddlers from Hong Kong, China, and Japan and finished the race in 44 minutes and 8 seconds. A very respectable time considered the brutal heat condition.

Nonetheless, our Meng Chun from Team Whatzsup Taiwan didn't give in to the heat and ultimately prevailed in the 6km race! That's right, he has not just beaten all other racers including his teammate but had exceeded his own expectation and got 1st place in the 6km race. He finished the race in 42 minutes 26 seconds which is the fastest across all categories.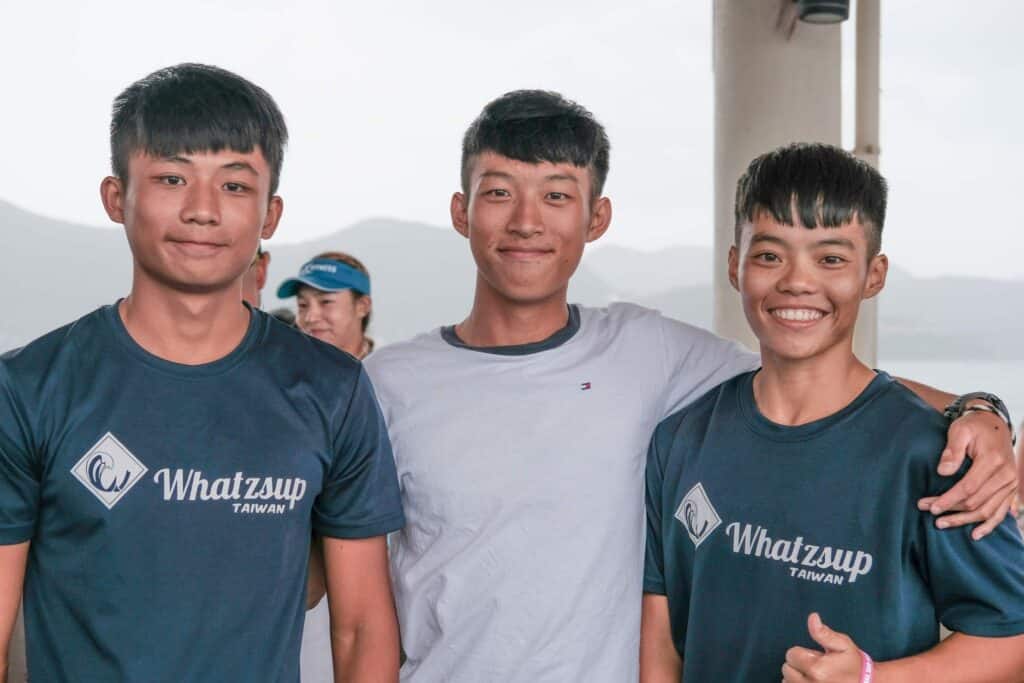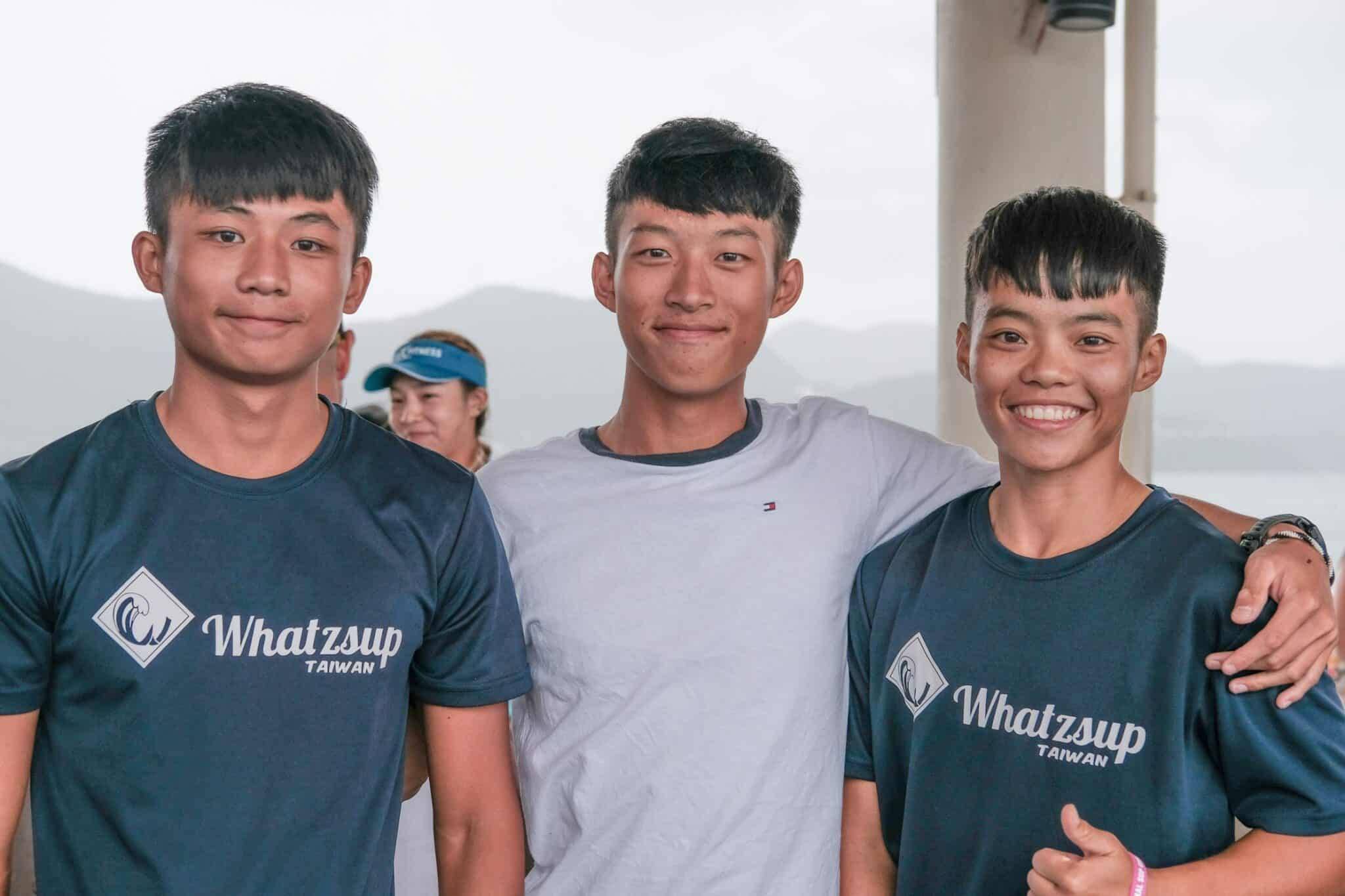 In the 6km race, Team Whatzsup Hong Kong has performed well too. Edmund, Christoph, Buddy, and Ricky were able to finish the race in the top 10 positions in their respective categories.
Now let's turn our eyes to the 18km elite race, shall we? This was perhaps one of the most difficult SUP racecourses in the entire world because of the wind condition combined with the intense heat in Hong Kong.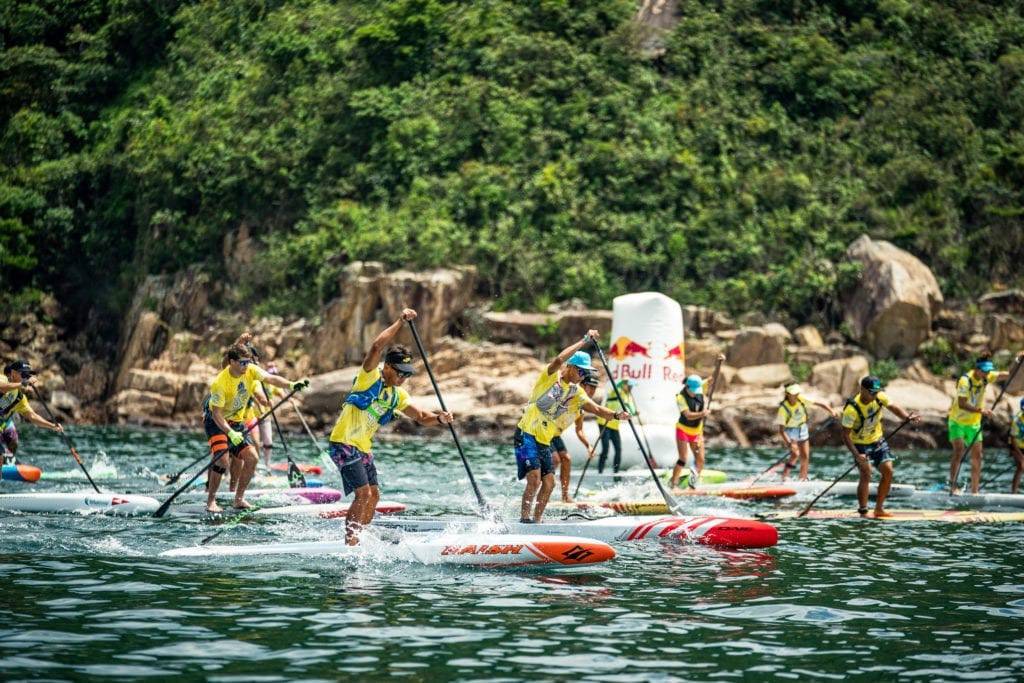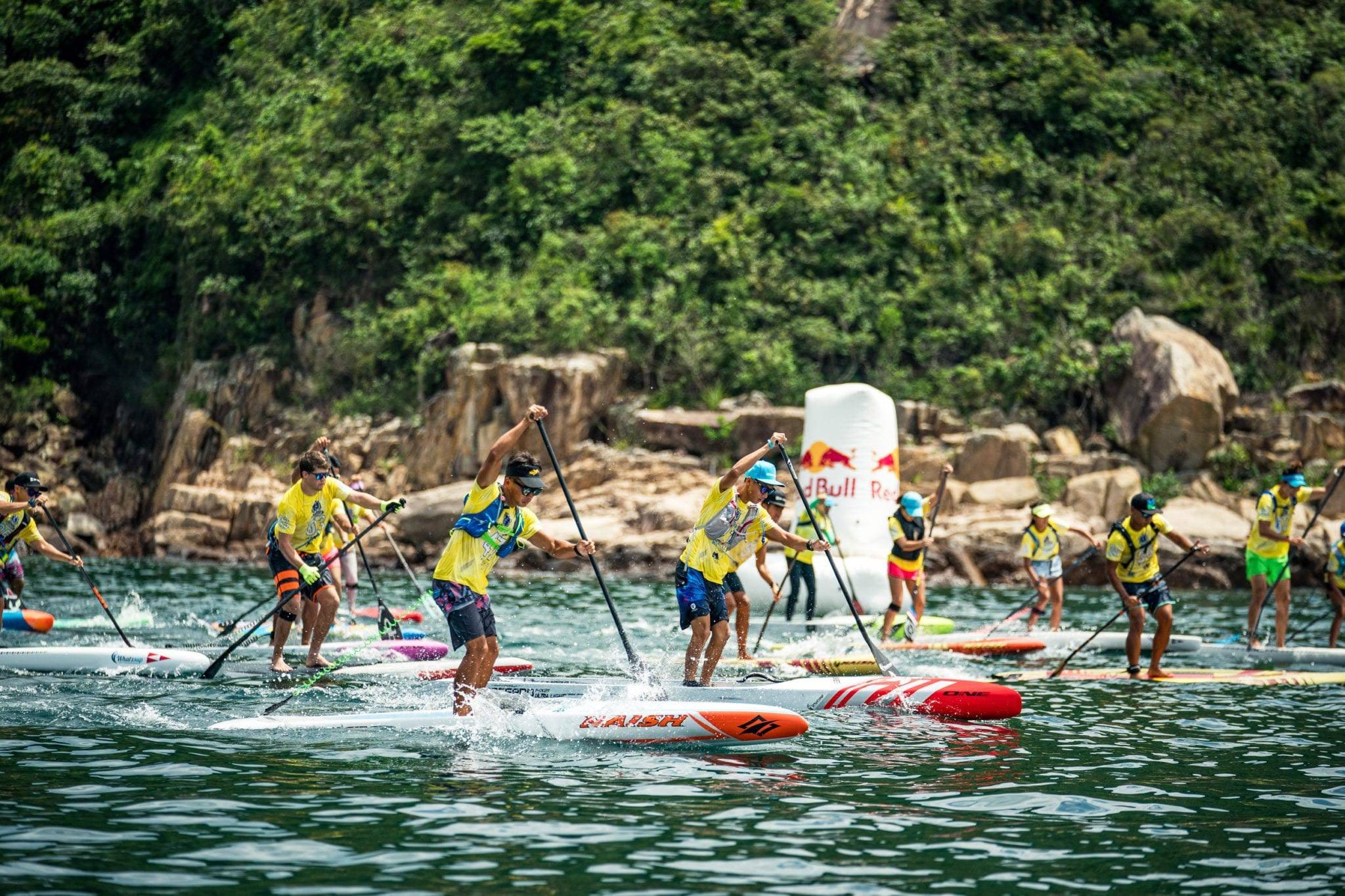 The wind started to blow across the race track during the 2nd lap and we could see white waves starting to appear rapidly (it meant the wind was significantly affecting the water condition). Some leisure yachts parked nearby already anchored were almost got pushed to the shore. This condition pretty much affected all racers of the 18 km race. They can barely maintain course and their speed was significantly hammered.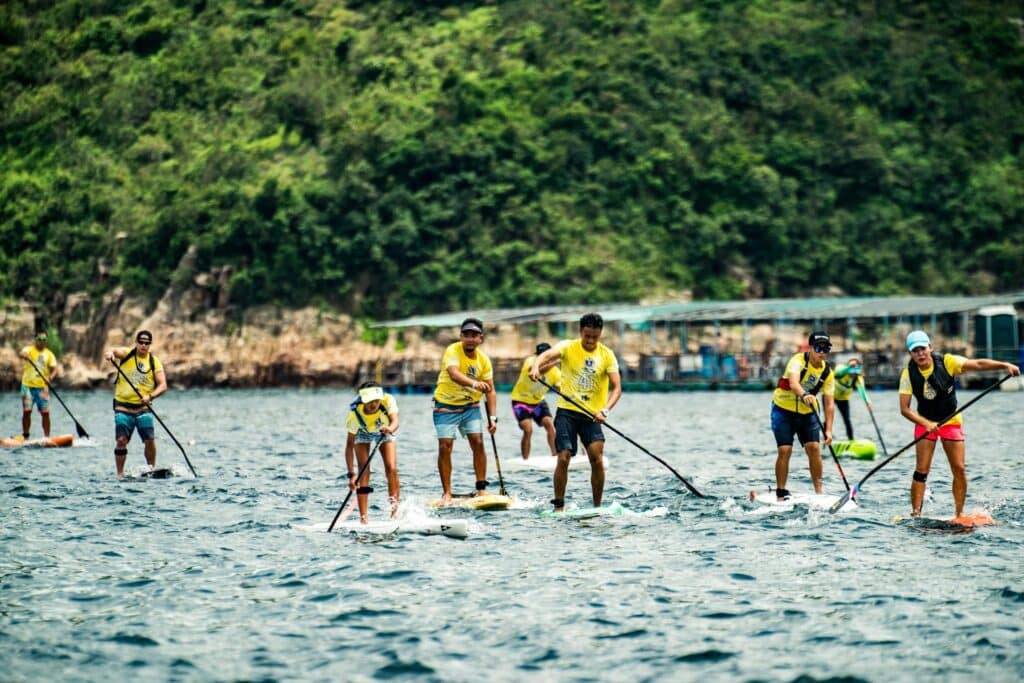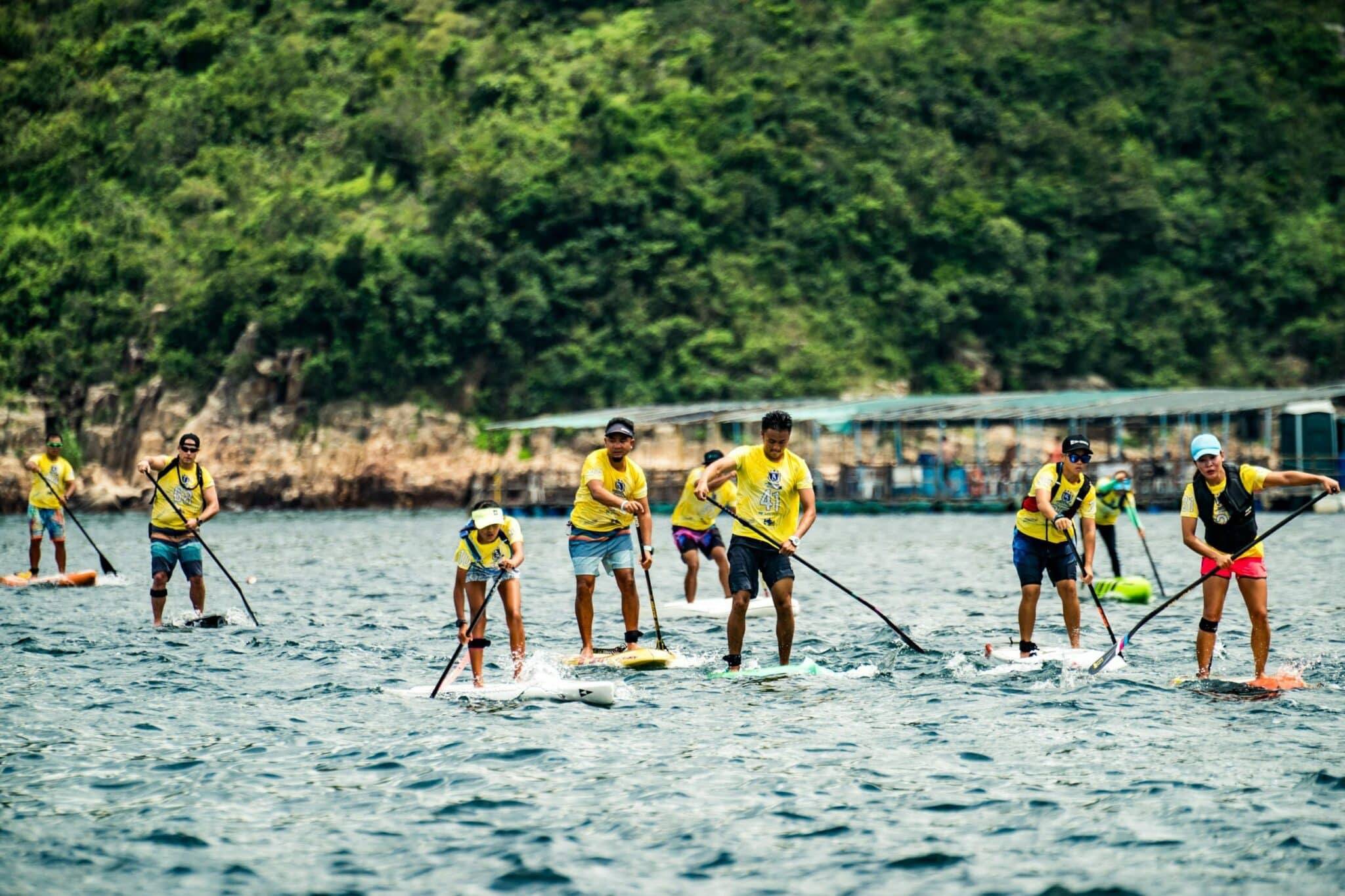 The heat from the sun that day was also no laughing matter, there was not too much cloud coverage during the race and direct sunlight was hitting the racers hard. And as you know, Hong Kong is a fairly humid region and that only made the temperature felt hotter than it actually was.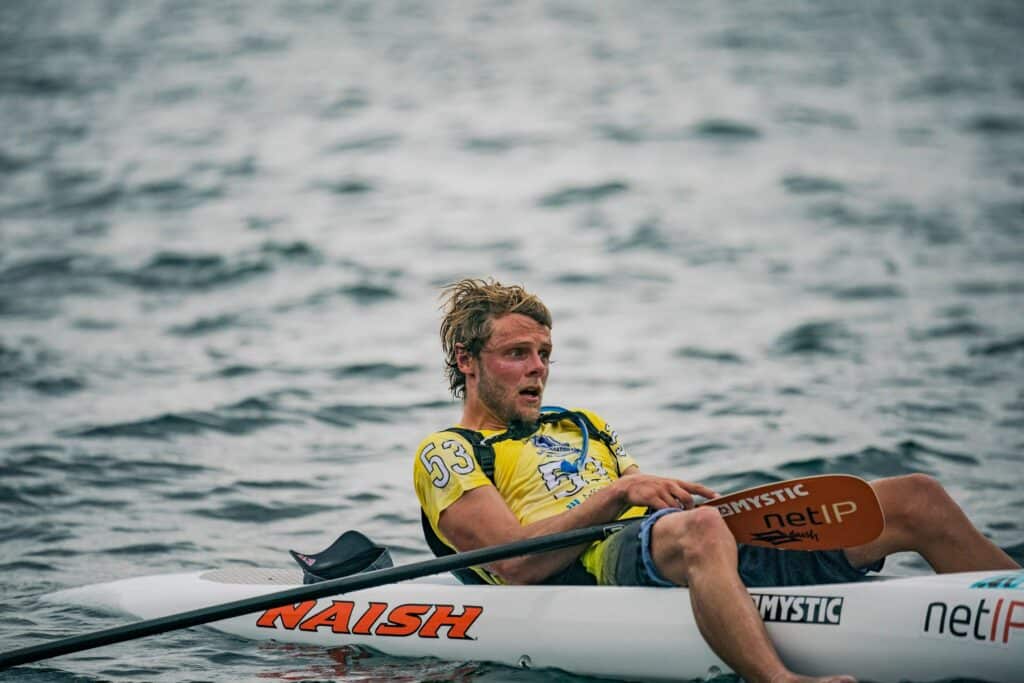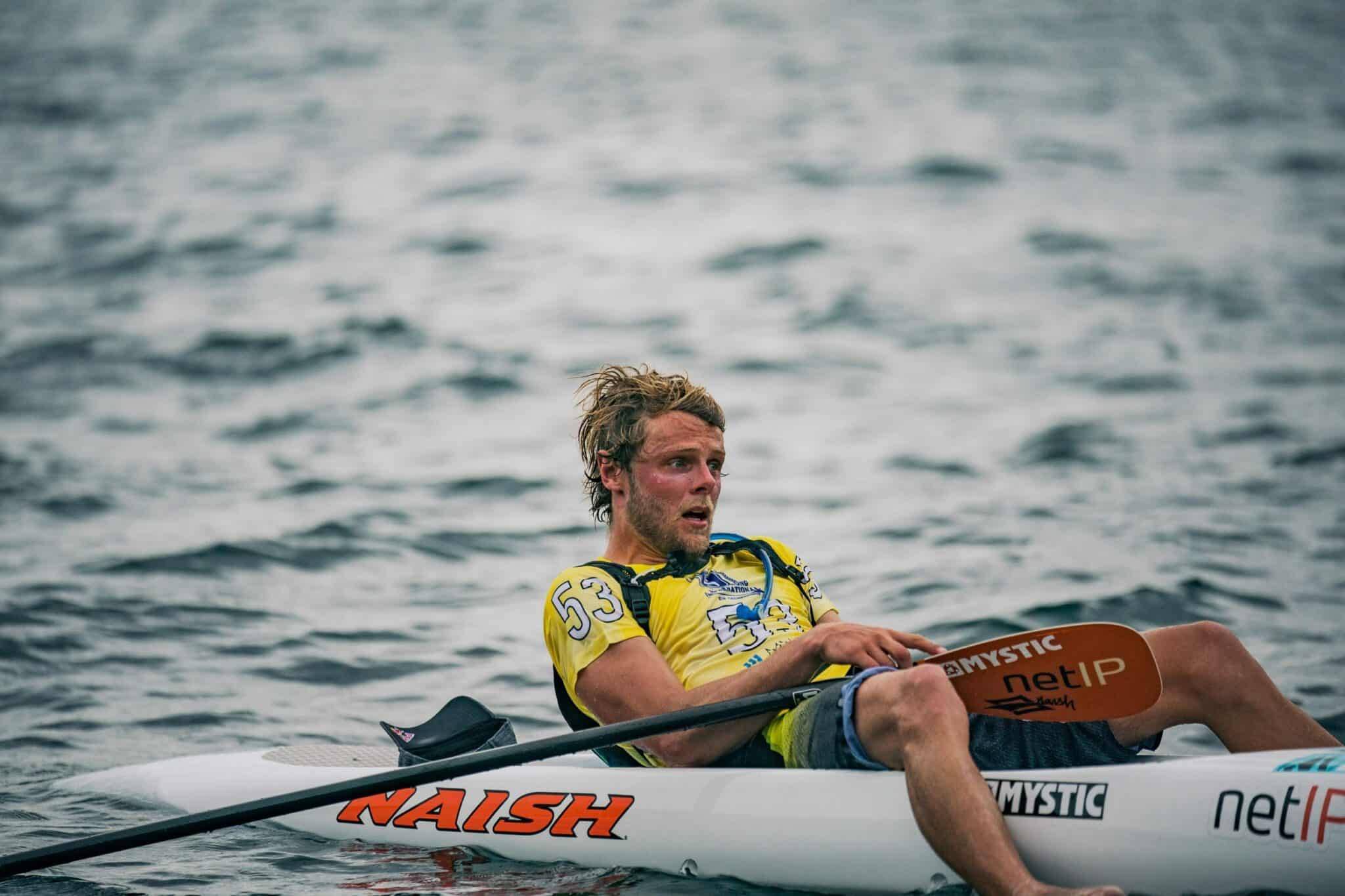 In fact, International paddler Casper from Denmark said it was the hardest race he's ever participated in, ever.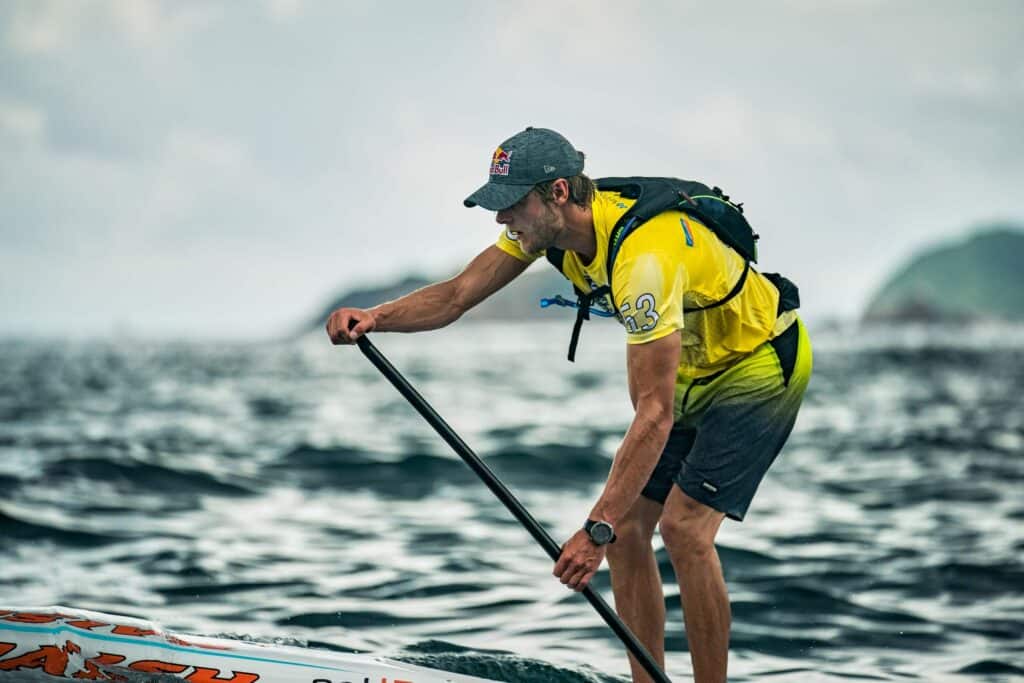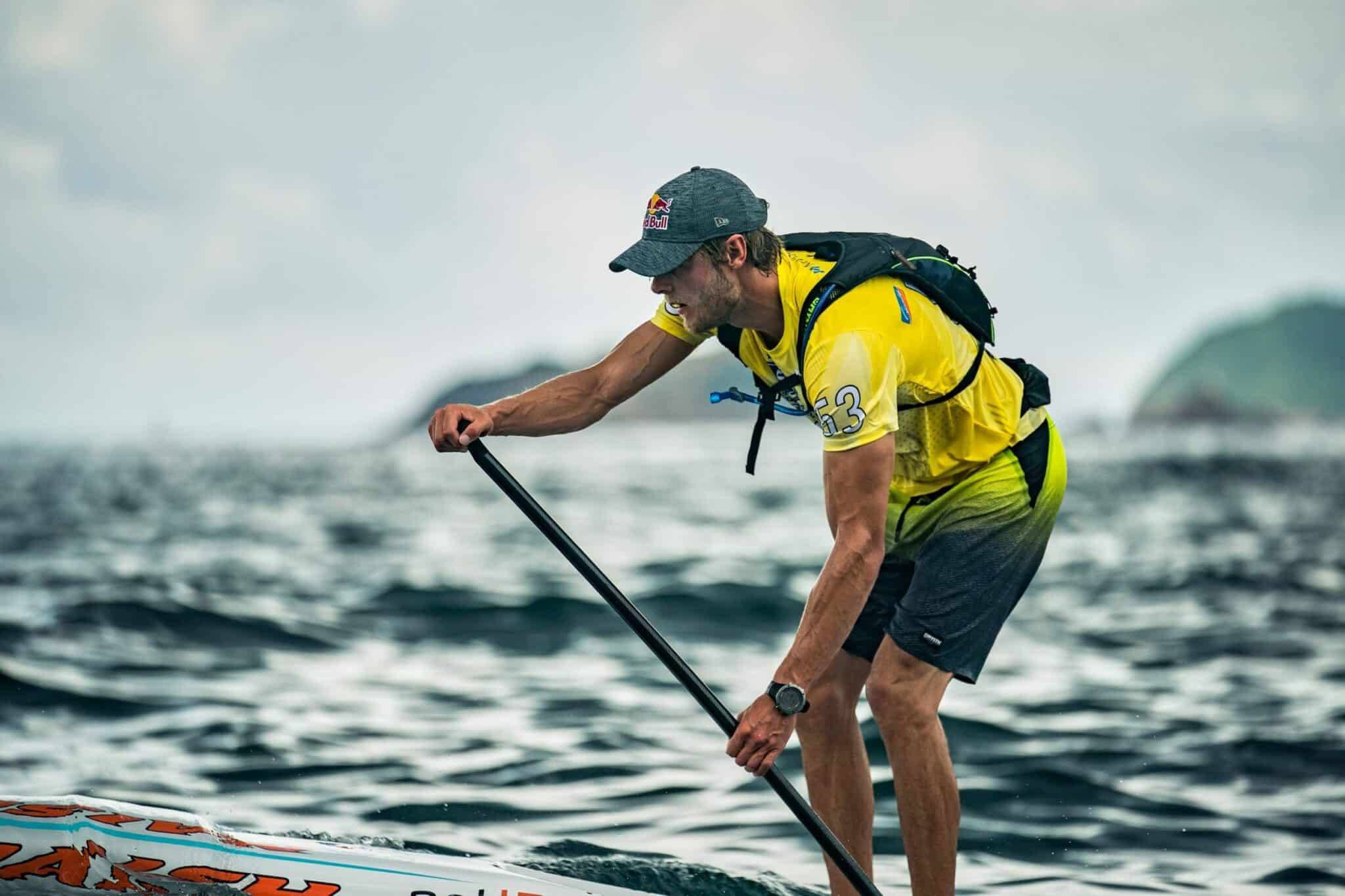 "I thought I was going to explode," said Casper. The fact was that during that day, the temperature did go as high as 33.4 degrees celsius according to the weather report, but it felt even hotter because of the humidity and the sunlight.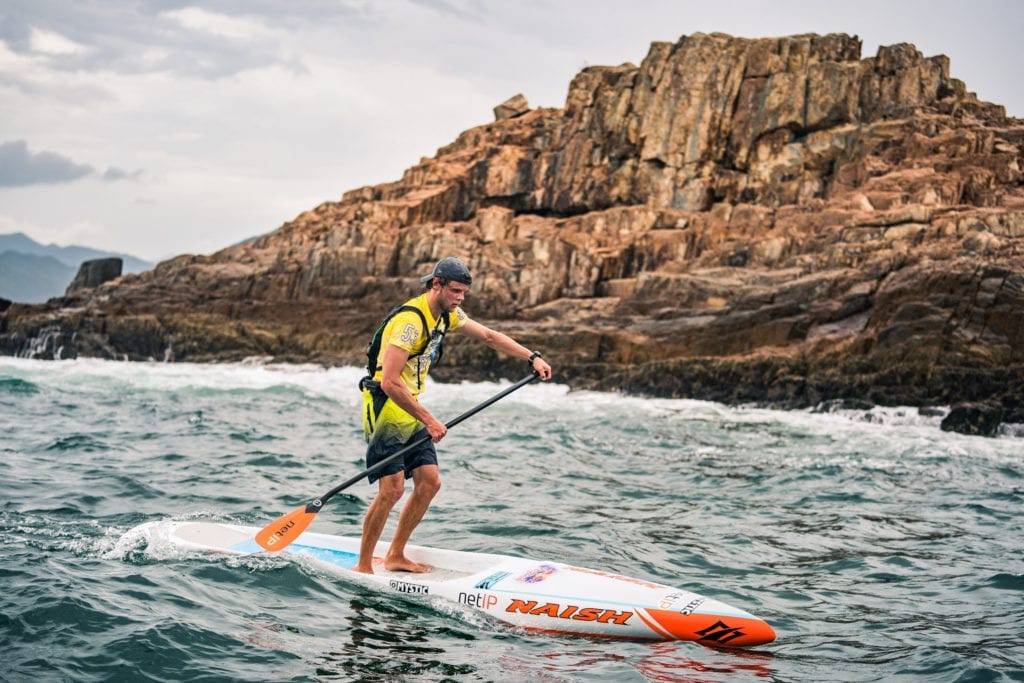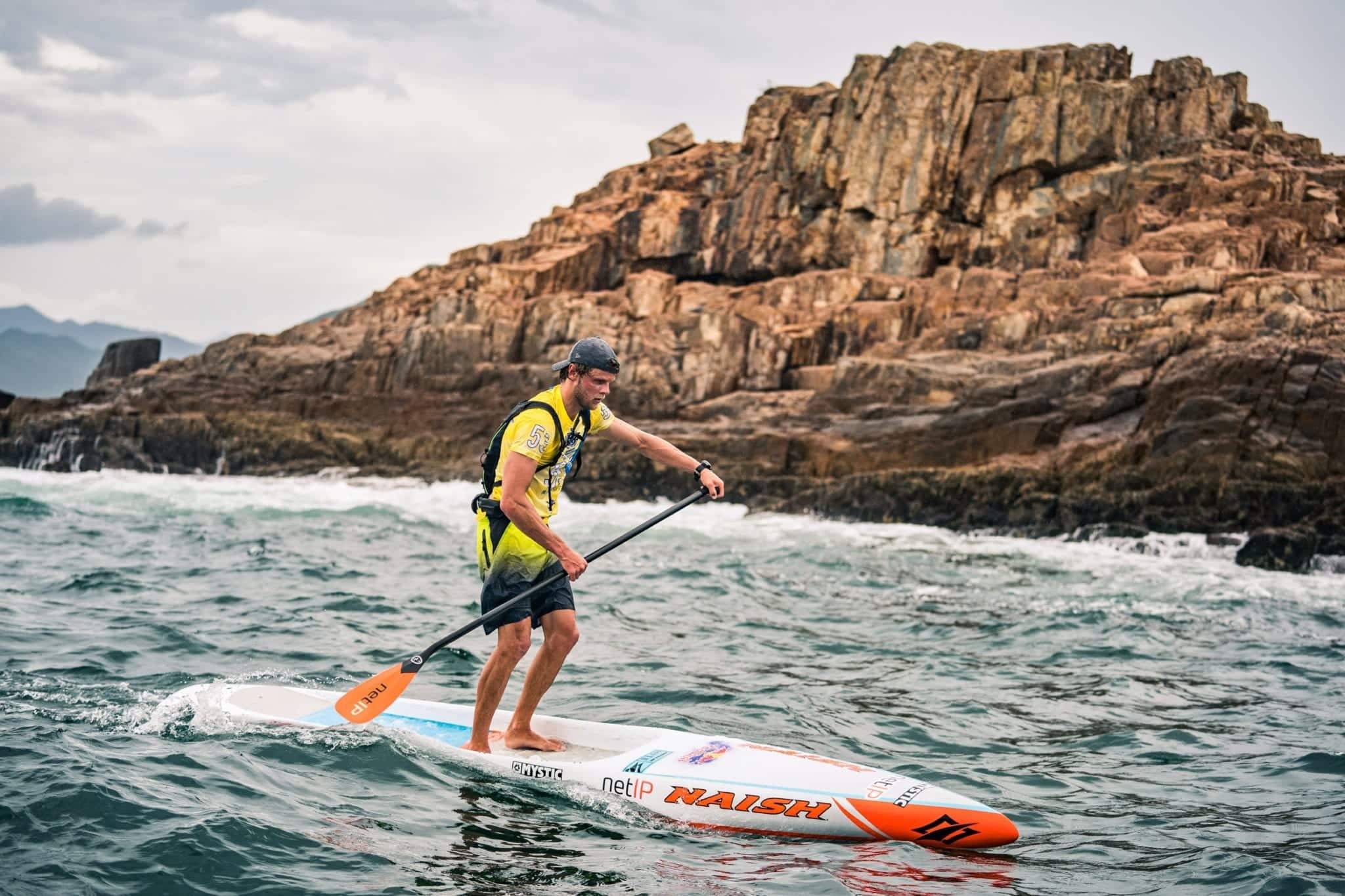 However, even though it was difficult, the four-time gold medalist Casper Steinfath still finished the race in 1st place in the Open Men category followed by Hungarian paddler Daniel Hasulyo in 2nd place. But guess what, our youngest team paddler from Whatzsup Hong Kong – Jack Seymour was just right behind them during the first half of the race with no more than a few board lengths behind them. Ultimately, Jack was able to get a 4th place and we are super proud of him.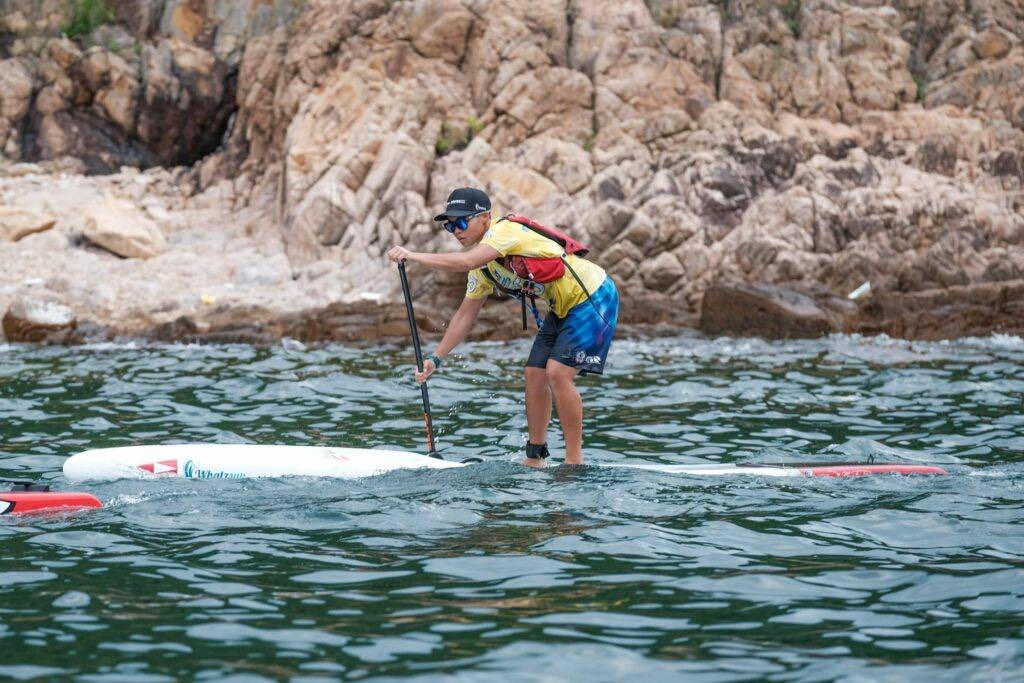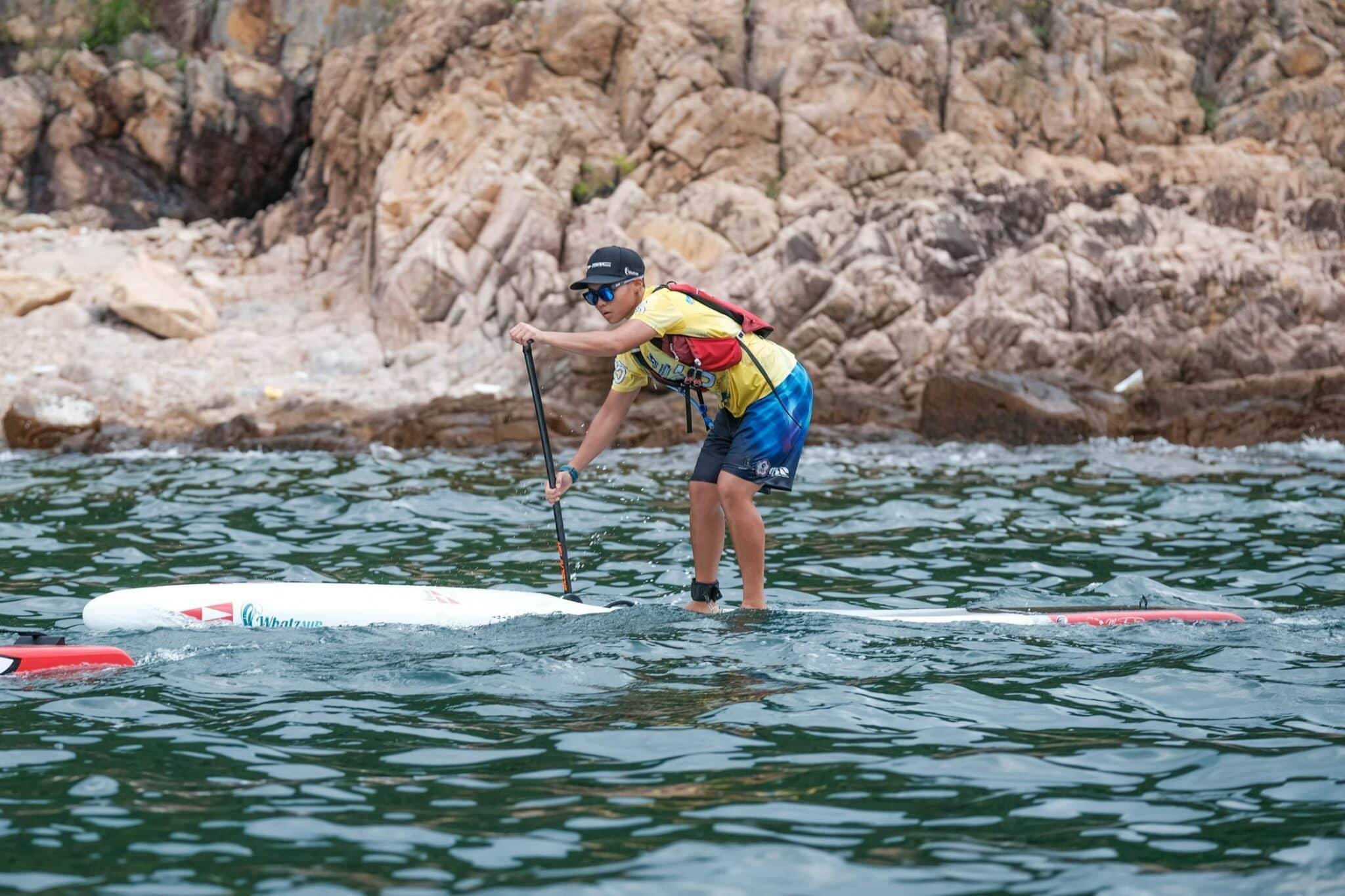 And there's even more good news that we felt proud of. Jo Chi from team Whatzsup Taiwan must have got a very good sleep from last night. Because on the next day, she's got 1st place in the Open Women category of the 18km race, despite her injury!
We asked her how she felt after the race and she said it was super painful. She literally can't lift her right arm when she was crossing the finish line and we can see her painful facial expression when she did. I guess that's why so many of us look up to athletes as our personal hero, there is a lot we can learn from people like Jo Chi.
Now that we have looked into the 18km as well as the 6km race, let's turn our attention to the equally intense 200m sprint race. This is the category where our team rider from Team Whatzsup Taiwan really shined. Po Yu, against all odds with his back injury, finished the race 1st in 49 seconds – the fastest of all paddlers in the 200m race!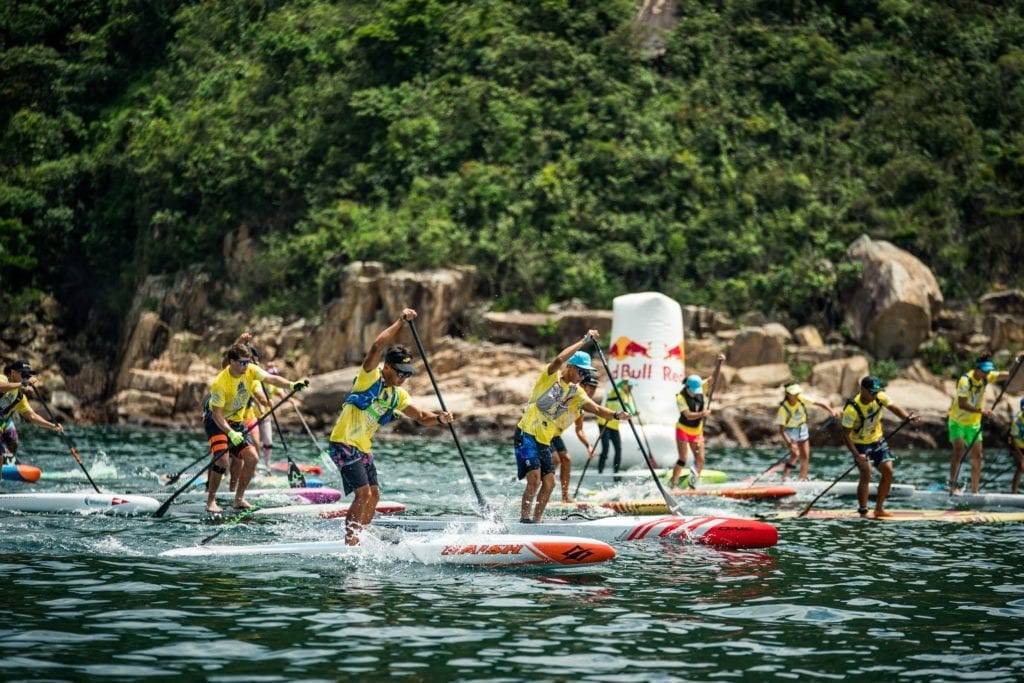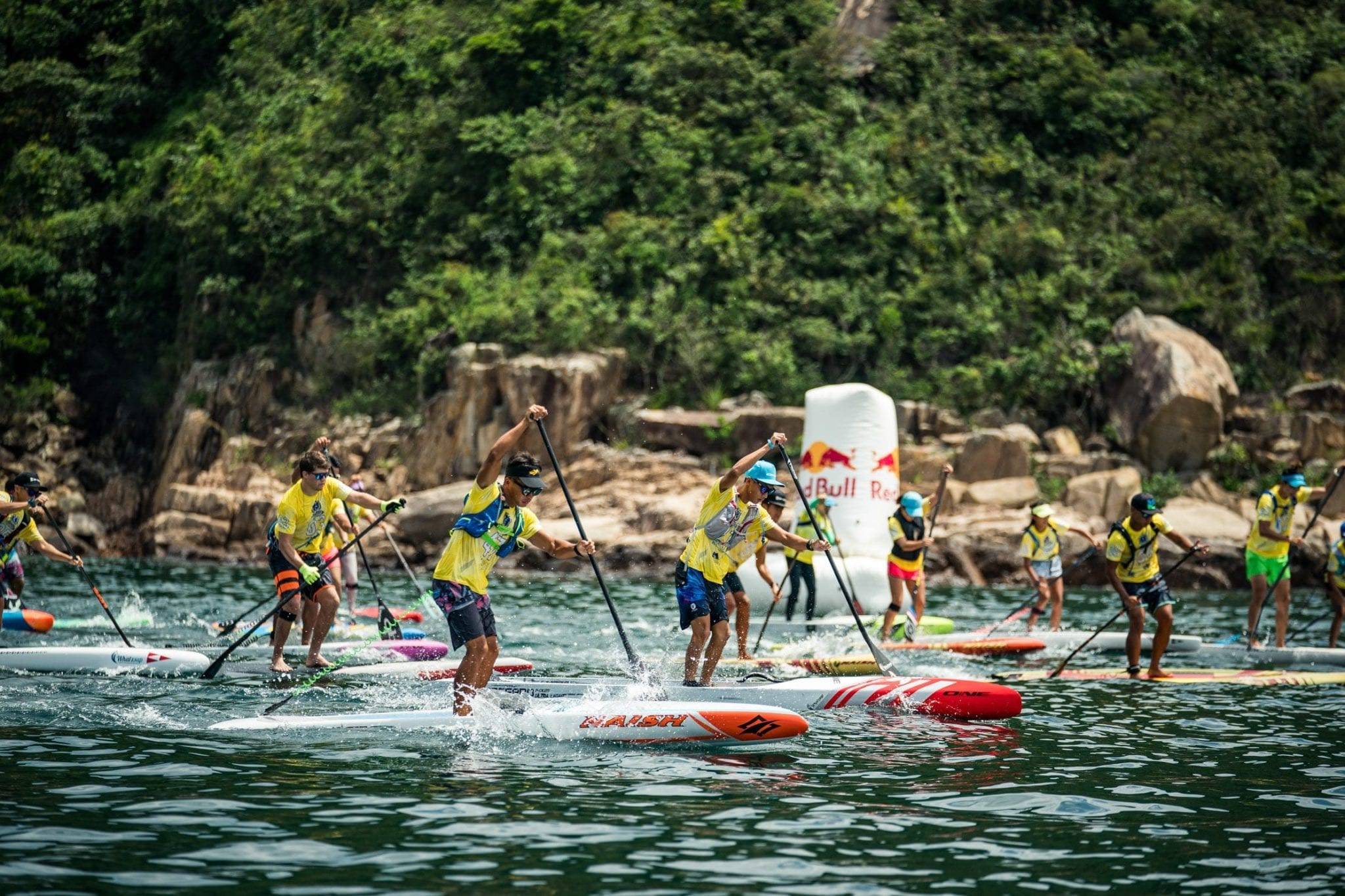 And guess who was right behind him? That's right, finished the race in 2nd place was none other than our Meng Chun from Team Whatzsup Taiwan. In our mind, they are equally brilliant and we couldn't be more happy with the results.
Speaking of which, our Whatzsup Hong Kong Team members performed admirably as well with Darren finished the race in 3rd place in the O35 Men category, while Edmund in 8th place and Christoph in 9th place in the Men Open category.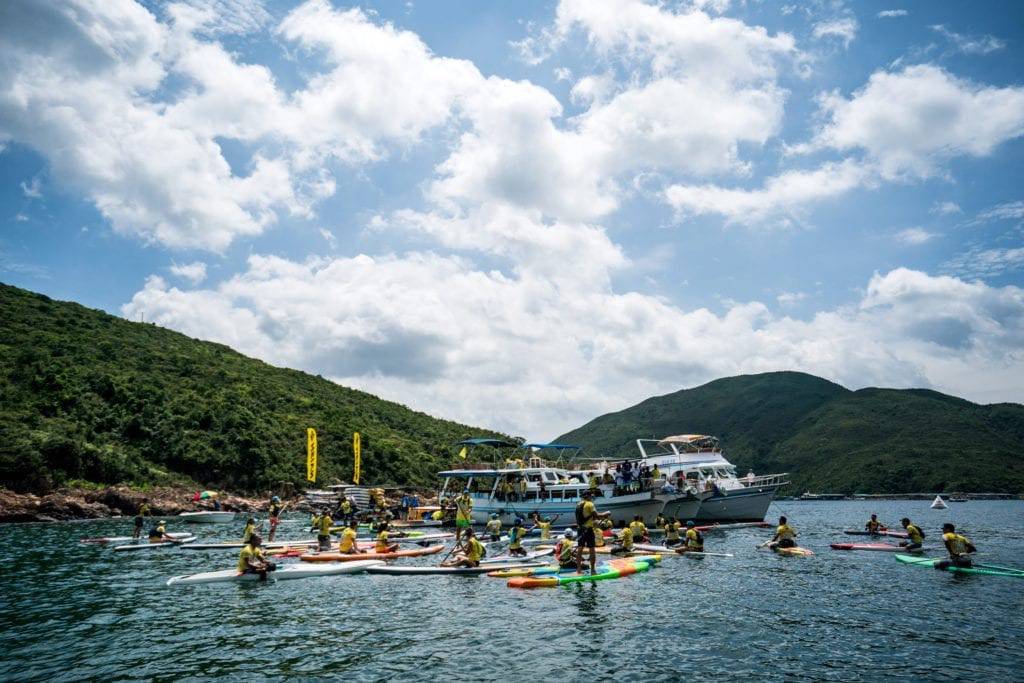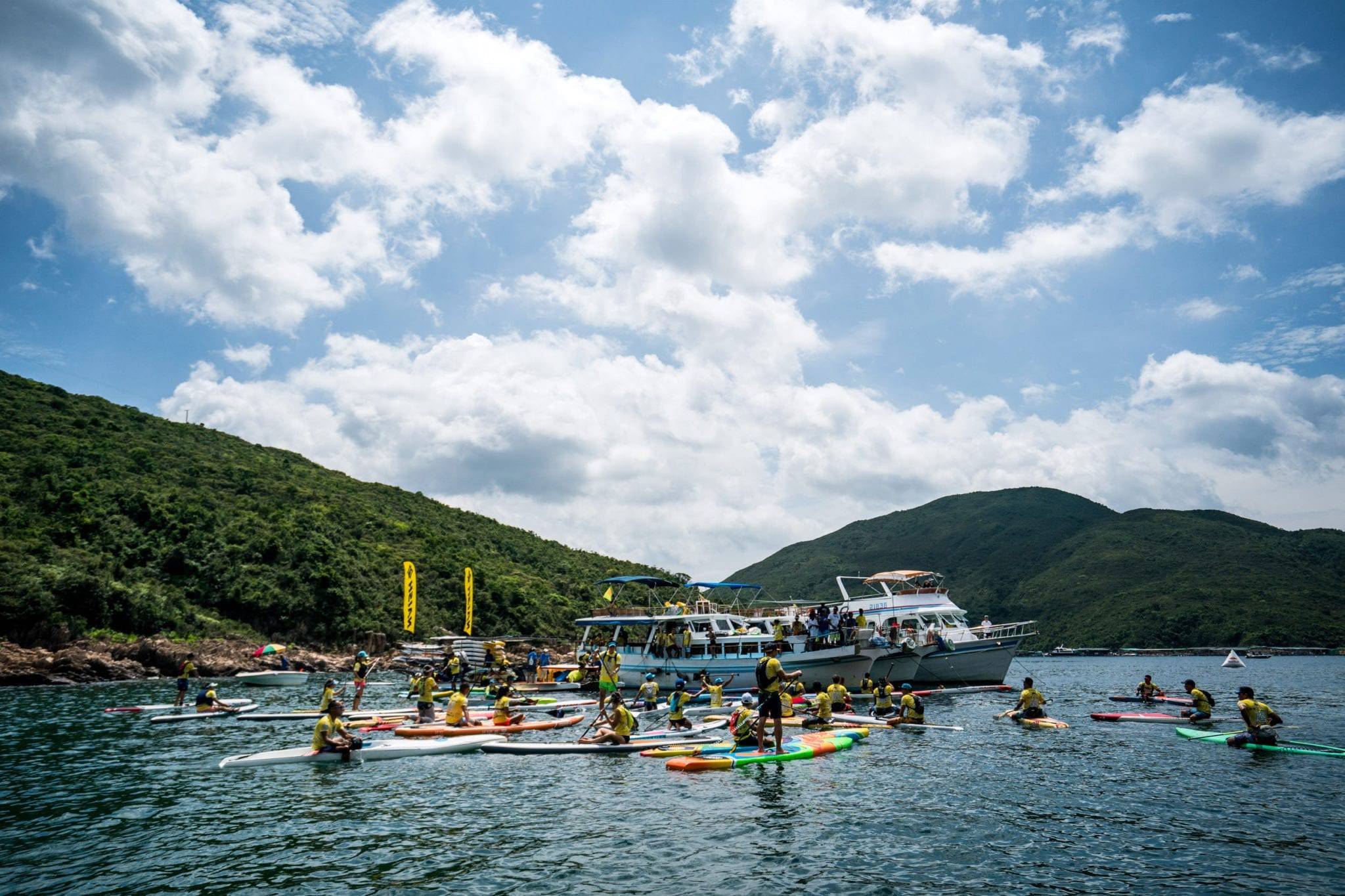 In conclusion, our teams felt very honored to be able to race alongside with Top World Paddlers like Casper Steinfath and Daniel Hasulyo in the same field. And considering the weather conditions, we're overall quite happy with the results our team did. We believe that there are still a lot of rooms for improvement and we expect our team to perform even better in the coming years, especially our younger team paddlers like Jack, Po Yu, Meng Chun, and Jo Chi.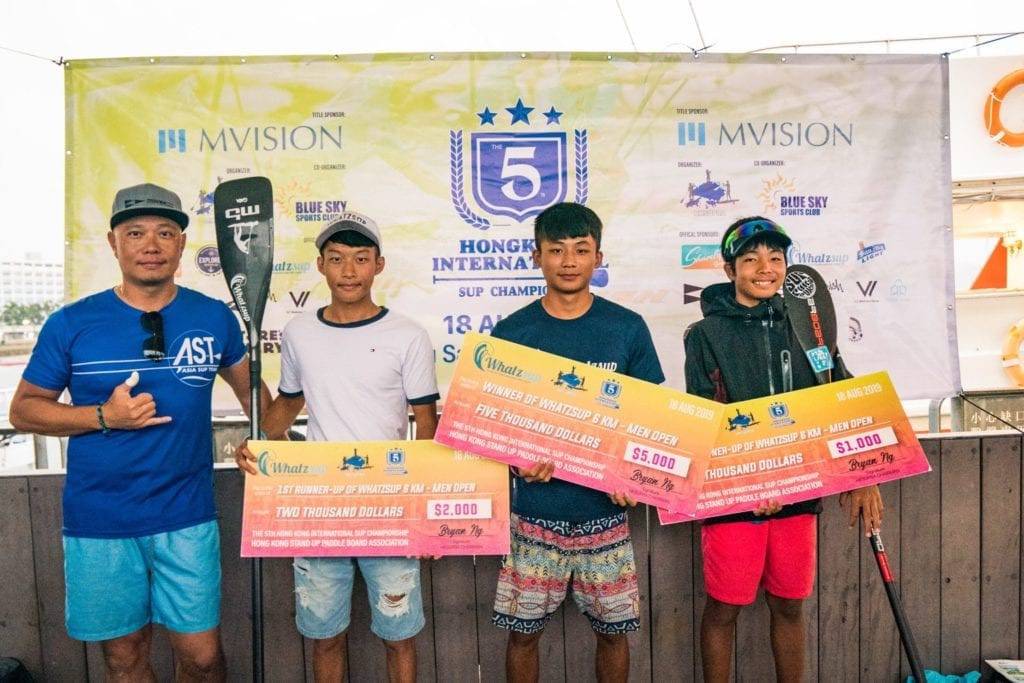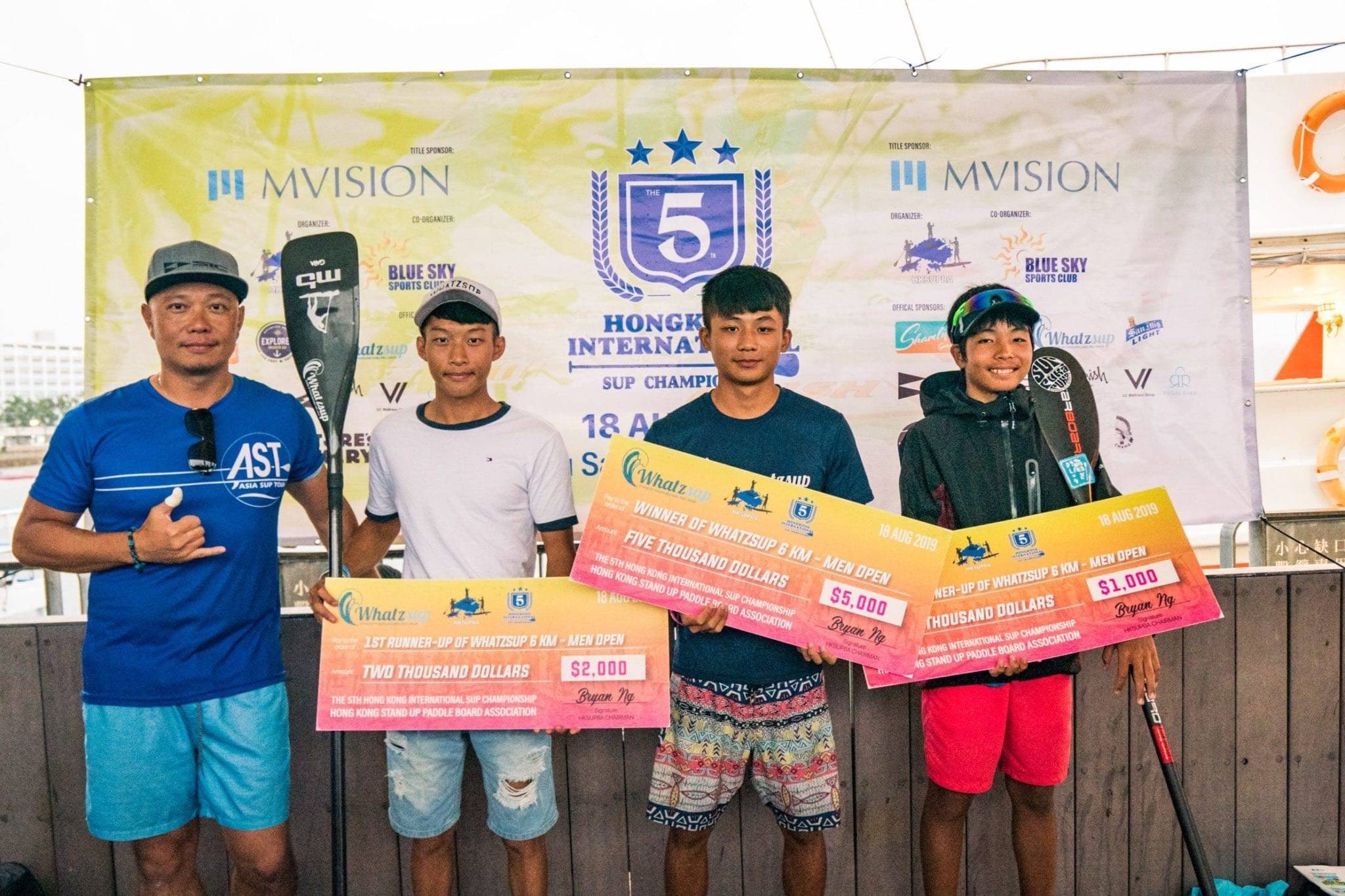 Other than title sponsor Mvision offered big prize money to the 18km main race, we have also decided to once again sponsor the 6km short course race to encourage amateur racers, weekend warriors as well as young athletes to continue honing their skills, training & performance. And we were glad there were so many racers participating in the race, especially we've seen a lot of newcomers and young paddlers in the mix.
Go get 'em tiger!