Some of my paddling buddies have been asking me about 3K carbon rails on inflatable SUP so I've decided to do some explaining here: What is carbon rail and why is it so important for inflatable SUP?
3K Carbon Rails is a relatively new technology first introduced by certain international brands and incorporated into their inflatable SUP in 2017. Since then I'm pretty impressed by that piece of technology as it can provide extra internal support at the sides of the inflatable in addition to the double-layer PVC, and therefore helps to increase the board's stiffness significantly.

This is very important in terms of inflatable SUP development as the biggest drawback of inflatable SUP when it was first introduced is the lack of stiffness, and we can see many recent new technologies and construction methods are designed to compensate for that. Heat-fusion construction (no conventional glue), lightweight internal drop stitch, whole body PVC support strips, double bottom layer reinforcement, improved board front stiffness (to cut through the water more easily), and of course 3K carbon rail, have helped close the performance gap between inflatable boards and hard boards in recent years.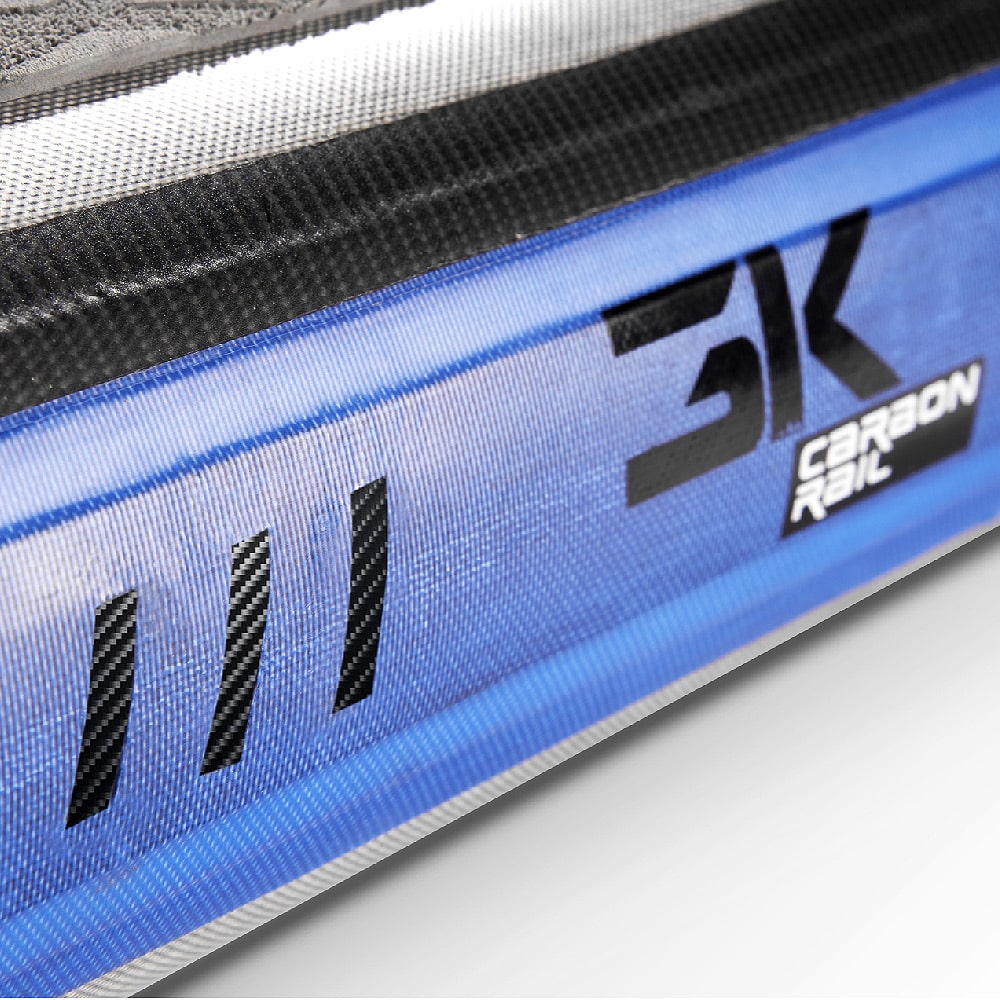 One piece of technology particularly worthy of mention is the 3K Carbon Rails. Besides the benefits I mentioned above (improved internal support and maximize stiffness), the carbon rail also helps cover the external sides of the board with carbon reinforcement and thus increases the performance of the board to its peak level.
That's why I always recommend paddlers to buy an inflatable SUP board with this technology if the budget allows, especifically for touring and racing where performance really matters. Believe me, the additional stiffness provided by the 3K carbon rail will change your views of the inflatable SUP entirely!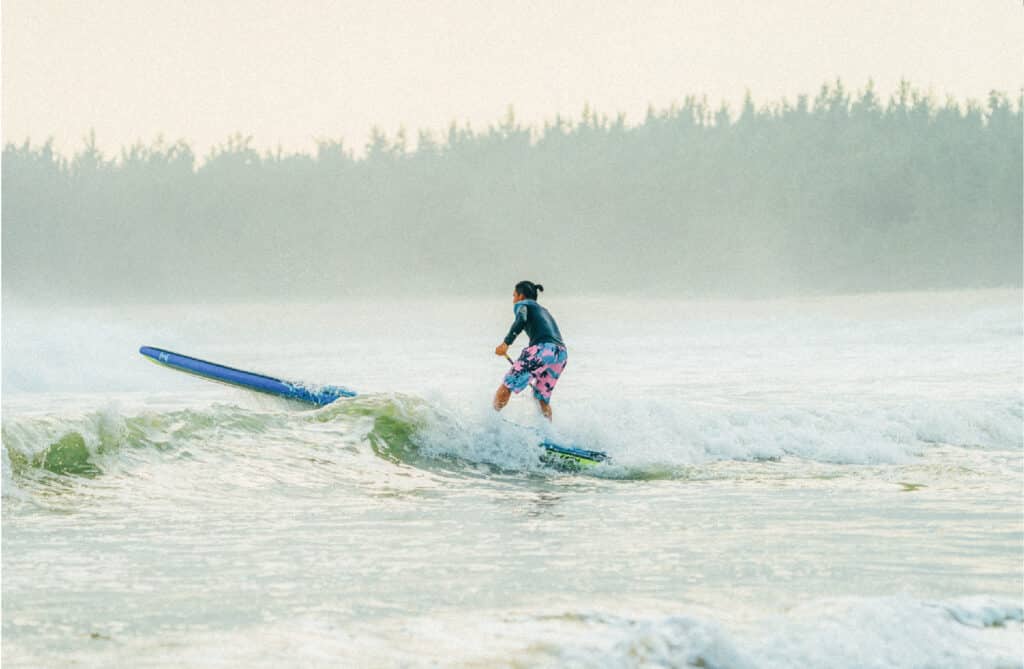 Before you rush out to buy one, however, a word of caution:
Many brands out there claim their boards have carbon fiber reinforcement but that's not always the case! Most of the time they only use imitation / fake carbon fiber which has a pattern similar (but different) to the real stuff. The biggest reason for this questionable practice is cost.
Incorporating real carbon rails into the board increase the production costs tremendously, and when you see a board that costs very little compared to other similar models, you'd know it probably doesn't have any real carbon reinforcements. (You can see our pictures below, the right side is the real 3K carbon fiber rail we used in our Molokai boards, and the left side is imitation carbon fiber which adds no actual benefits to the board).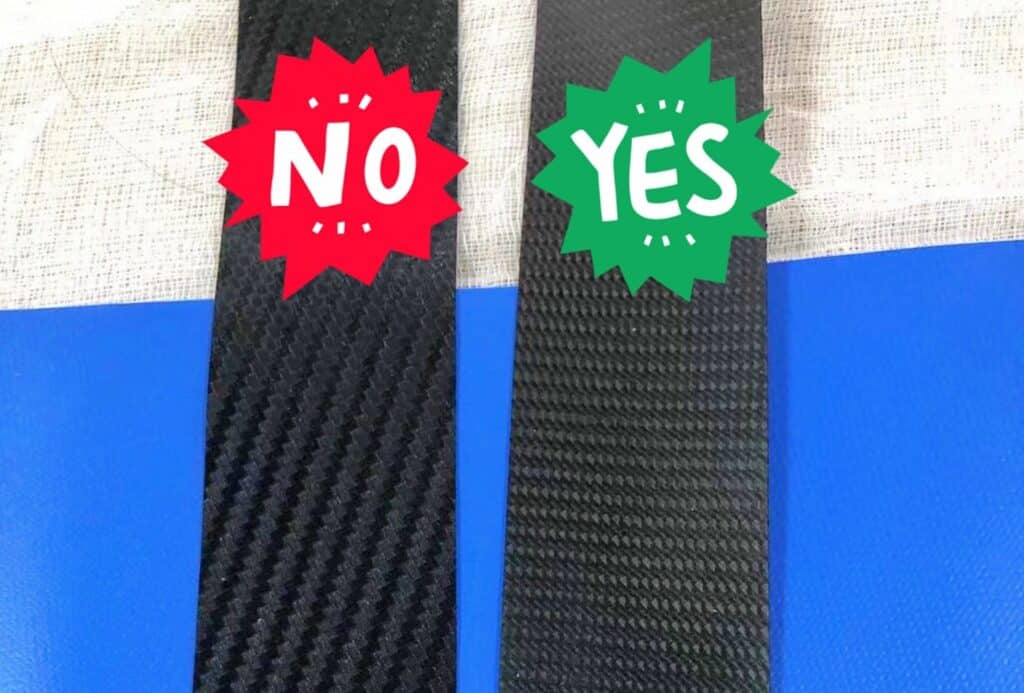 But what is carbon rail you ask? And what does it mean by 3K?
1K, 2K, 3K, 12K is the number of carbon fiber bundle together (decussated/twilled), bundles are then weaved together to form a sheet. So a 3K fabric will have 3000 fibers per bundle, while a 12k will have 12000 fibers, and so on… (There is also UD which is uni-directional. Different from the decussated/twilled woven fabric, the UD fibers are parallel to each other).
When combined with a resin matrix, like epoxy, carbon fiber sheet turns into rails and offers unprecedented strength and weight advantages.
You can pay attention to other boards when you see them in the future. The imitation carbon fiber pattern is relatively obvious and the material is softer like PVC (Above Left picture). The texture of real carbon fiber is relatively subtle. Technically, it is a 3K carbon fiber cloth covered with a transparent PVC layer, so the surface is smooth and hard (Above Right picture).