Today is our second time organising a Whatzsup SUP Free Trial Event at the Hong Kong Gold Coast Residences!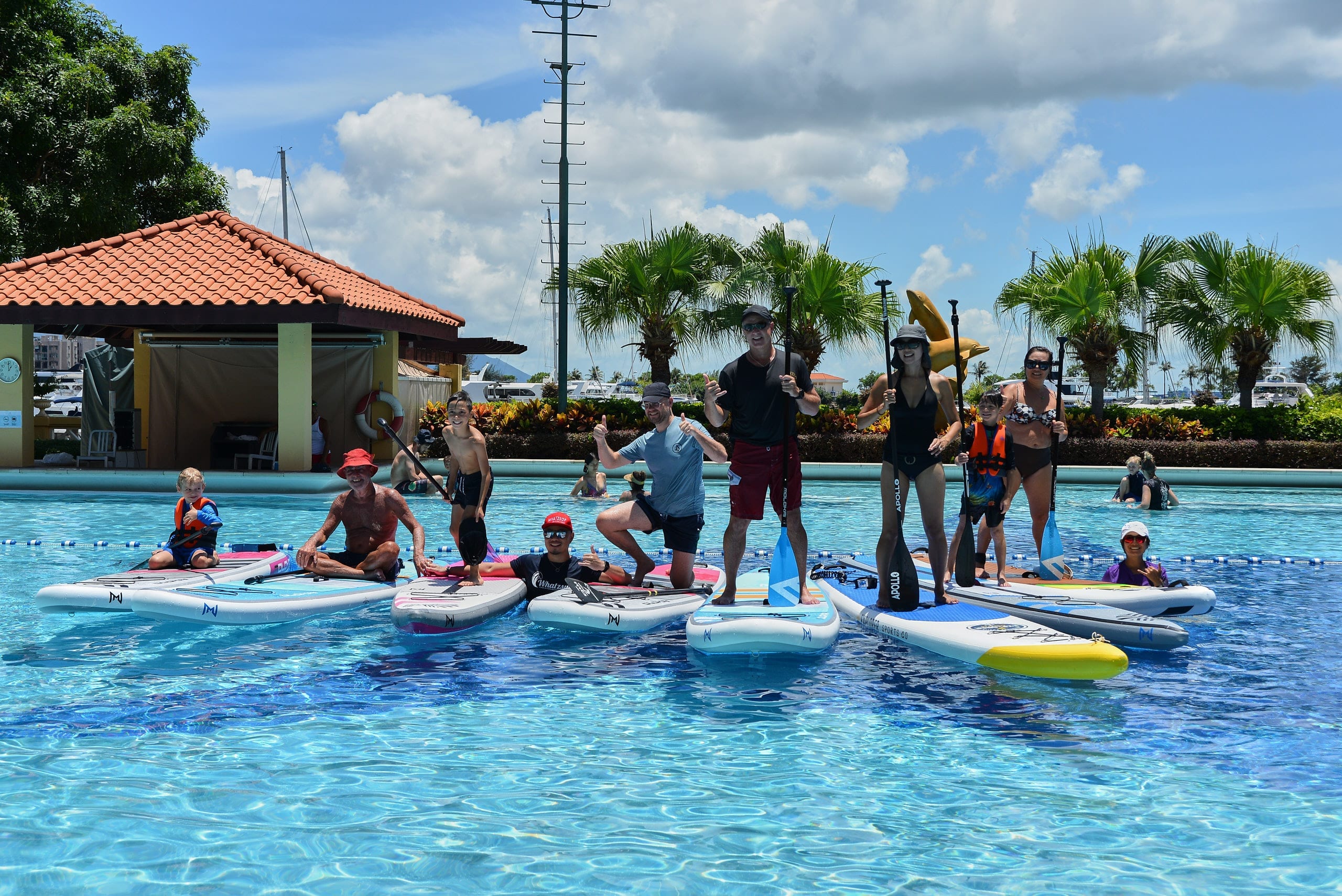 Many people signed up and even more people came to the event. It was quite a busy morning, but we had so much fun teaching the families and the children the basic of Stand Up Paddle Boarding.
Stand Up Paddle boarding is not difficult at all you see, most people we taught learnt the rope pretty quickly. With just a quick lesson you are ready to go to the calm and shadow water, enjoy the fun and excitement of SUP.
During the free trial, the most important parts are the safety aspects. Like wearing a leash so that the board won't float away when you fall into the water and wearing a personal flotation device at all time. These are the life safety techniques that every paddlers should know.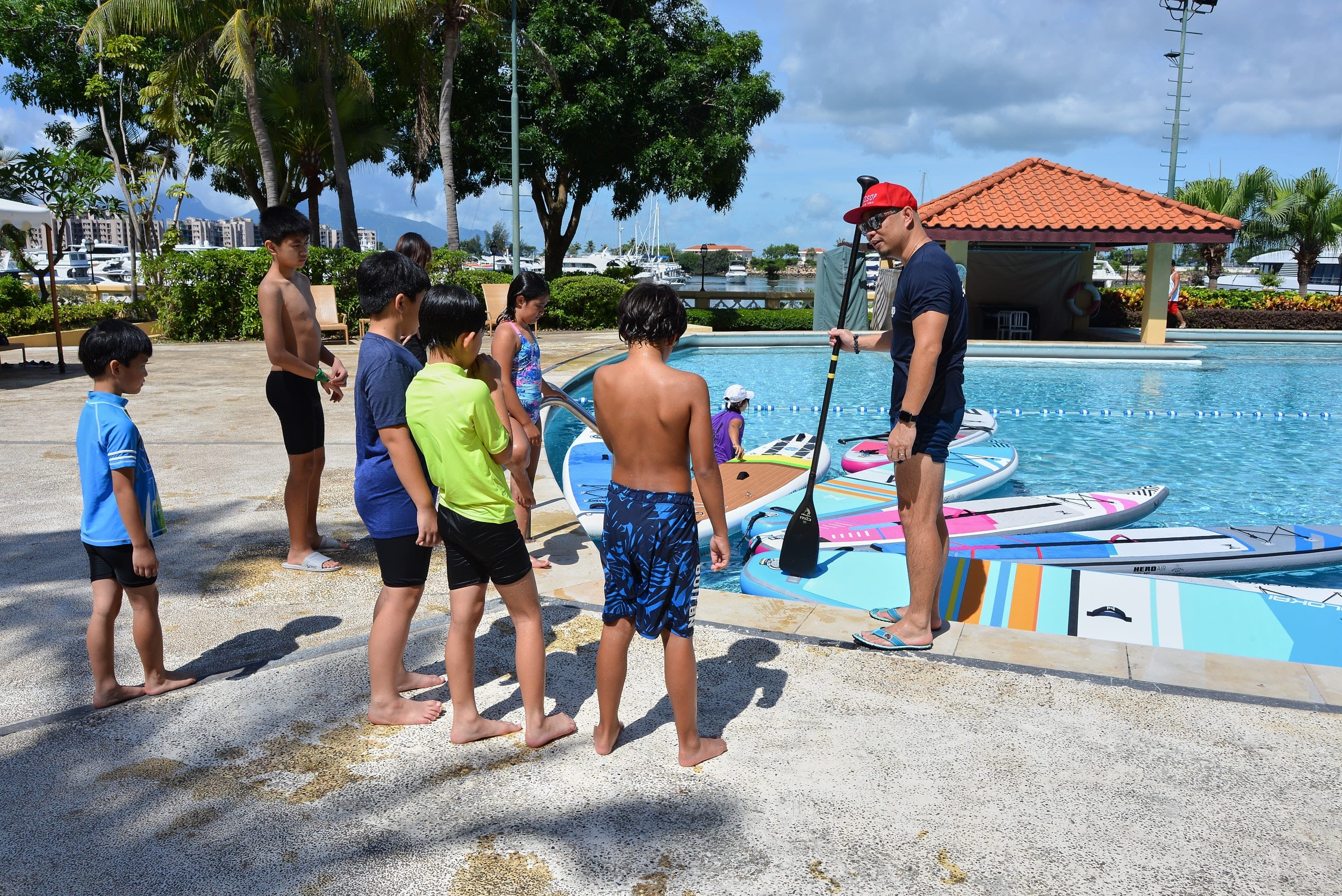 But of course, if you want to go further, perhaps go touring around different islands under more challenging water condition, you'll defintely need more training (e.g. SUP Beginner Class) and more experience.
SUP is one of those sports that is "Easy to learn, Hard to master".
All in all, today was a blast. We might not able to cover everything about SUP paddling, but it was super fulfilling sharing what we know to as much people as we can!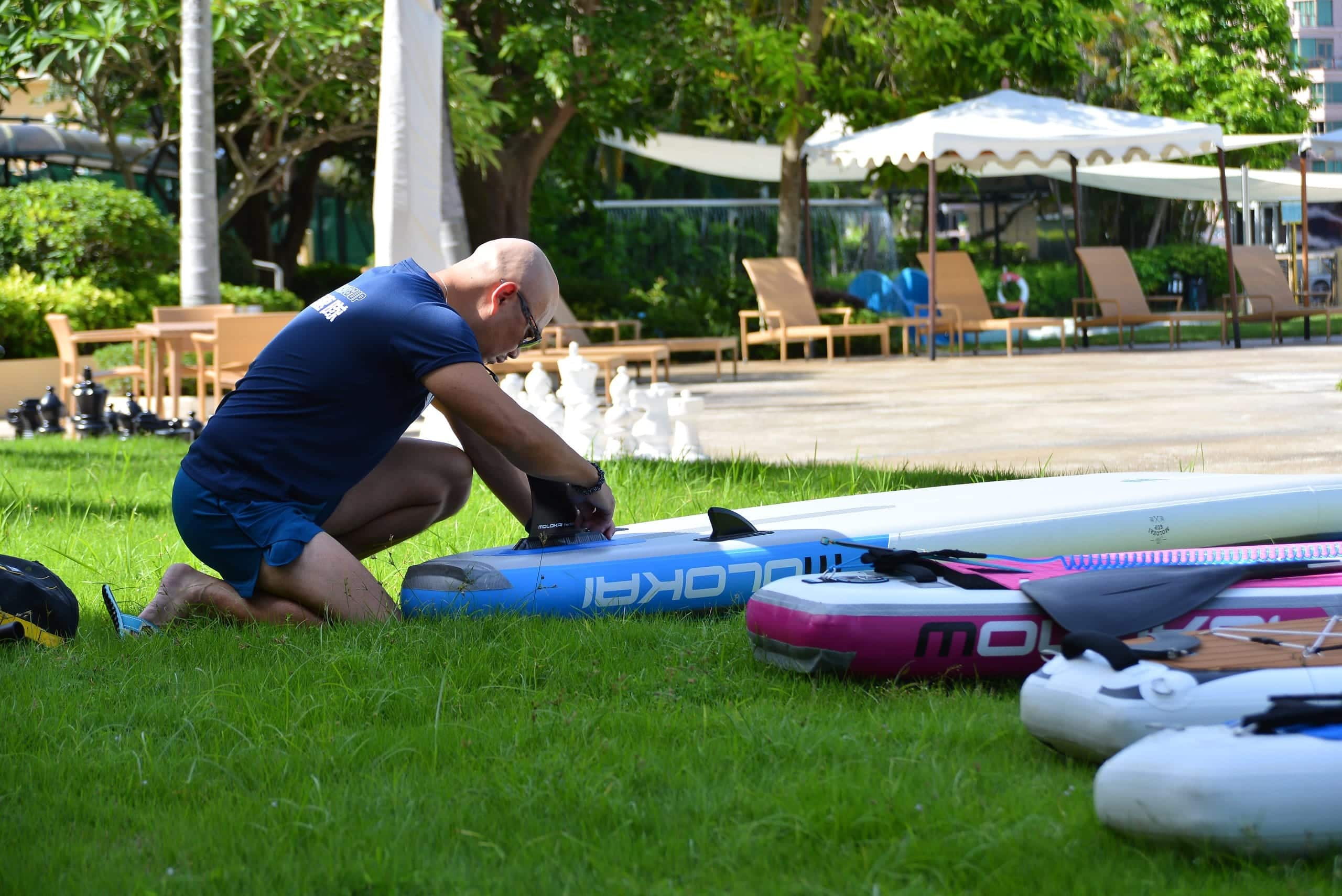 If you are interested in getting into SUP Paddling, why not send us a message? Ask anything you can think of, like where to paddle in Hong Kong, what board or accessories suit myself…

We are more than happy to give you some pro tips 😛
Also, do let us know if you want us to organize more event like this.

And of course, here are more photos of today's event: