"Downwinding" is a great way to enjoy the wonderful sport of Standup Paddleboarding, it uses strong winds and the waves (or swell) it produces to paddle and navigates from one place to another. This means you start in one place and finish in another, paddling with the wind and waves.
In Hong Kong, the best time to do downwinding is between November and April because of the winter Monsoon. It is practically impossible to do downwinding outside these months. So if you are still thinking about whether to try SUP downwinding now, hurry up otherwise you'll have to wait until next year!
Downwinding is exhilarating and gives you a fantastic sense of freedom, but what kind of equipment and preparations do you need before you can get started?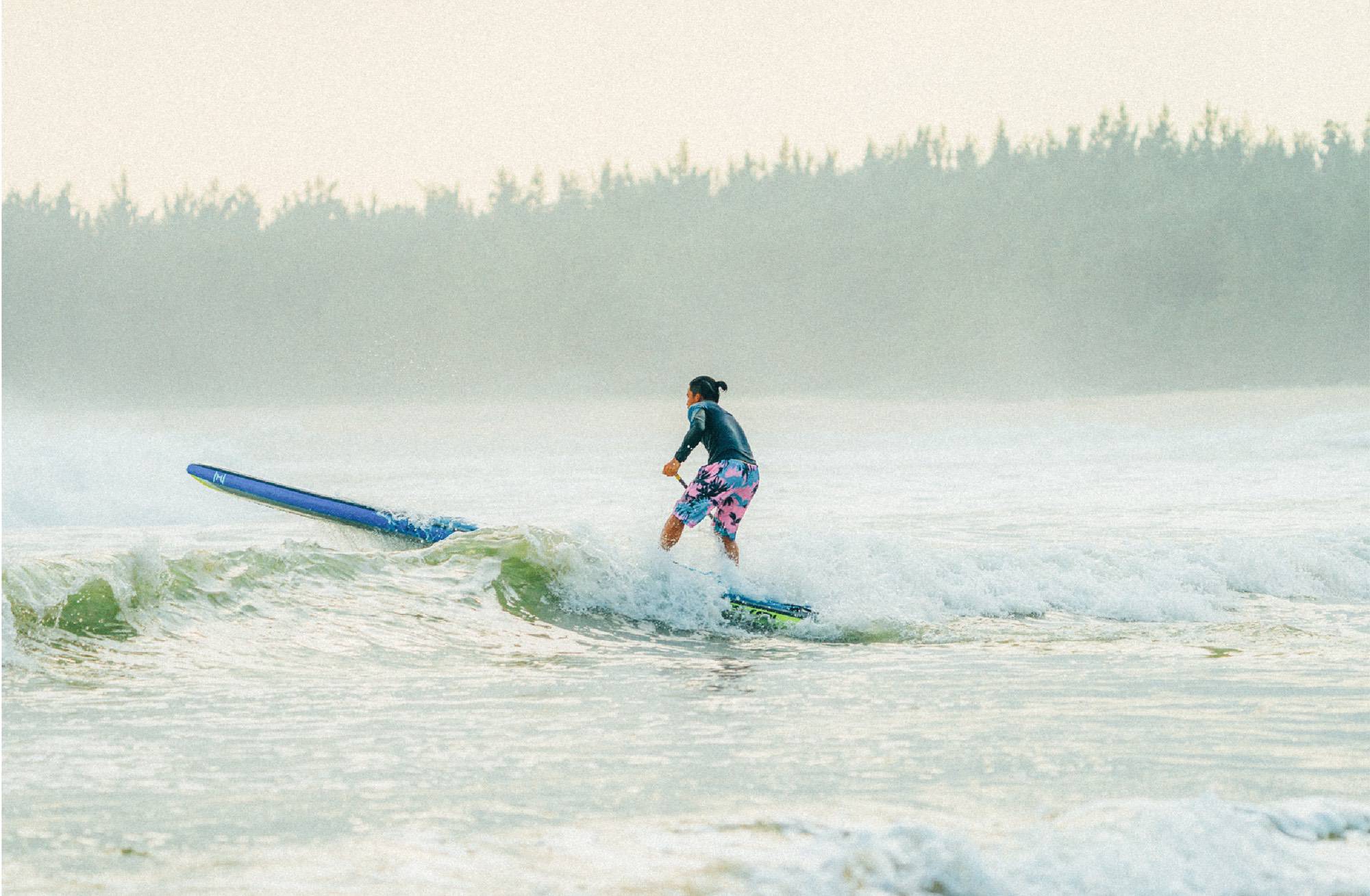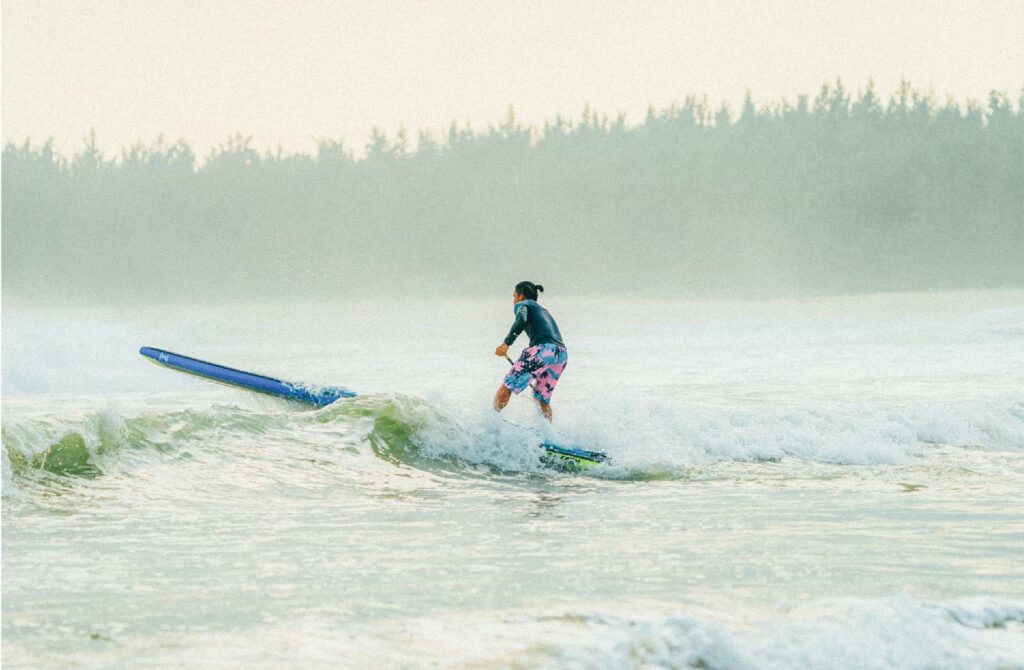 1. Board Length
All-round boards and surf SUPs do not downwind well. Whilst you can paddle these boards when the wind is behind you, they are slow and unresponsive to runners (swells, bumps) and you will get left far behind others.
Downwind boards are usually 12'6" or longer and with a pointy nose. 14′ is the most popular length of the board to downwind in Hong Kong. Simply, do not attempt to downwind unless you are on at least a 12'6" board. The longer length will help your board catch the waves, as much volume in the tail also helps (i.e. with a cutoff tail).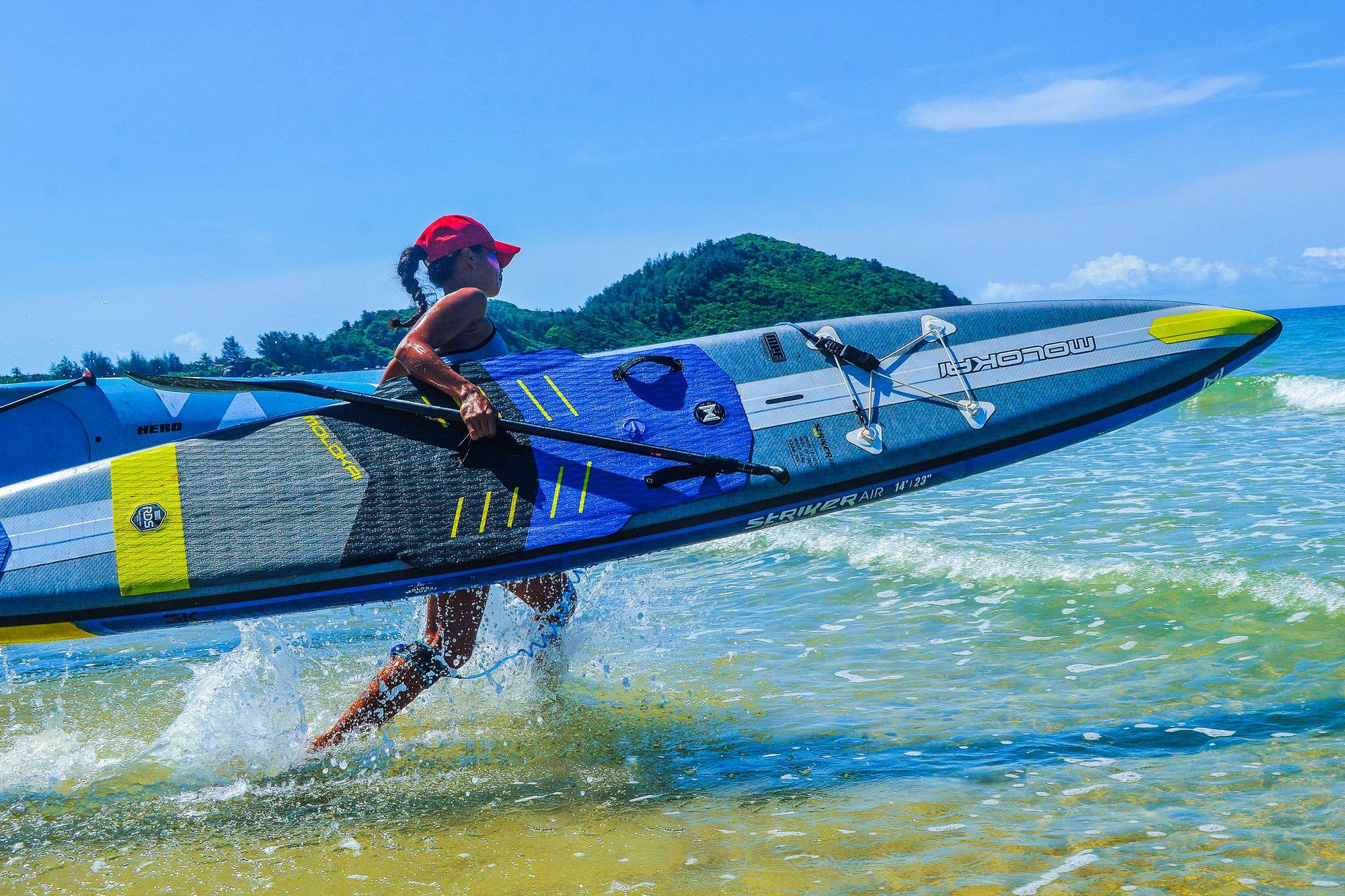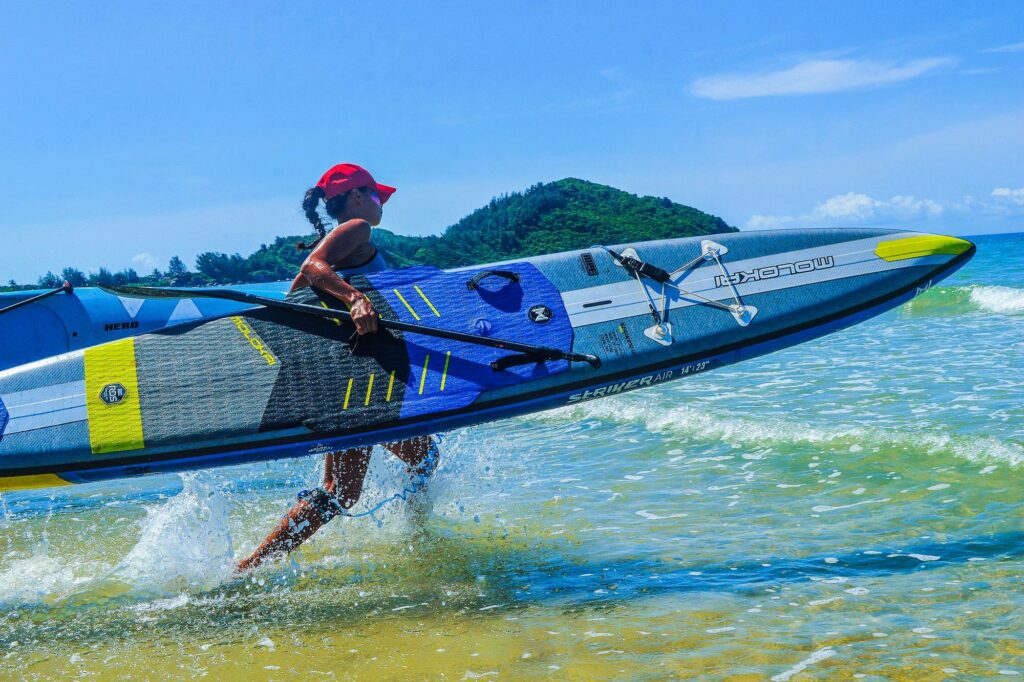 2. Board Type
While hardboards and inflatables are both suitable for downwinding, inflatables come with an essential advantage – logistics. When downwinding, you will be starting from one point and end at another. This means you won't be able to return to the starting location via paddling. When our team downwinding using hardboard, they often have to rent a truck to ferry the board back to the storage site which can be quite time-consuming and expensive.
With inflatable SUPs, you don't have to worry about any of that. Once you've finished your session, you can simply deflate the board, pack up and return home! This is why more and more of our paddlers are using inflatables instead of hardboards when downwinding. It's just more convenient and less hassle.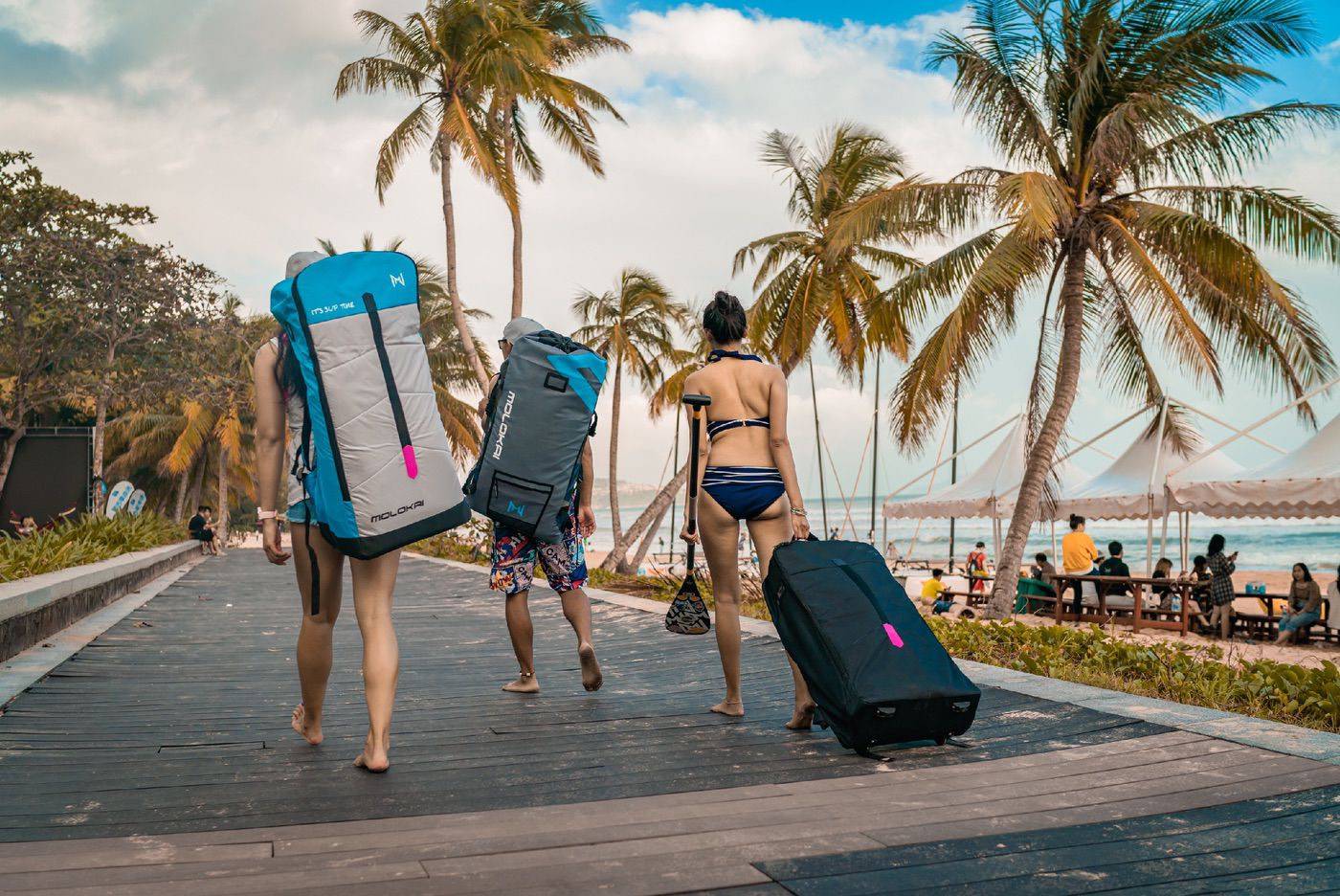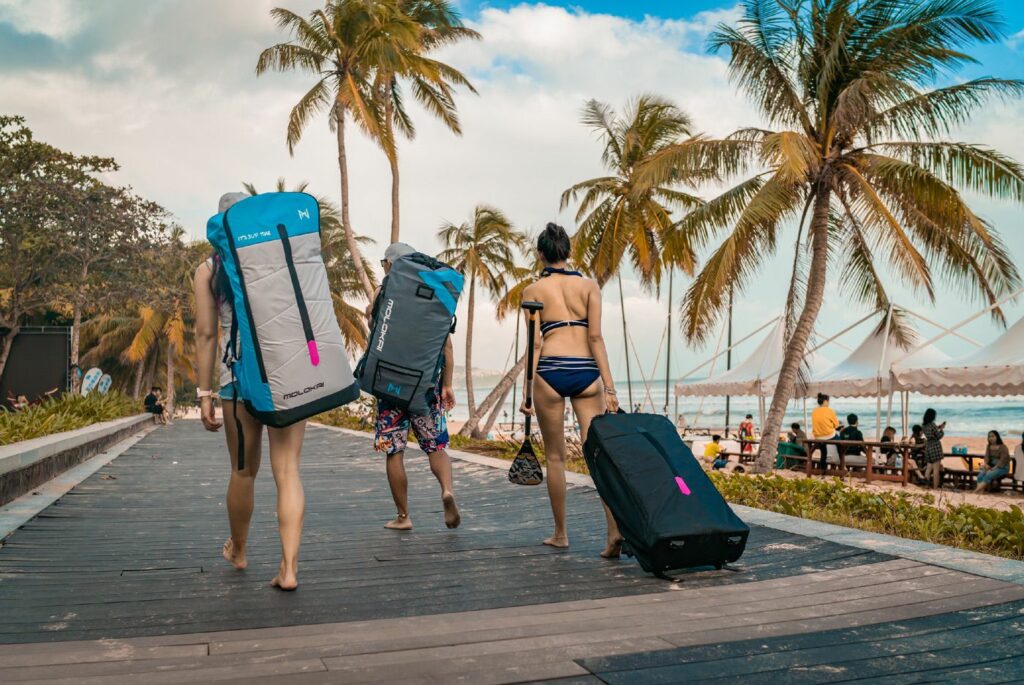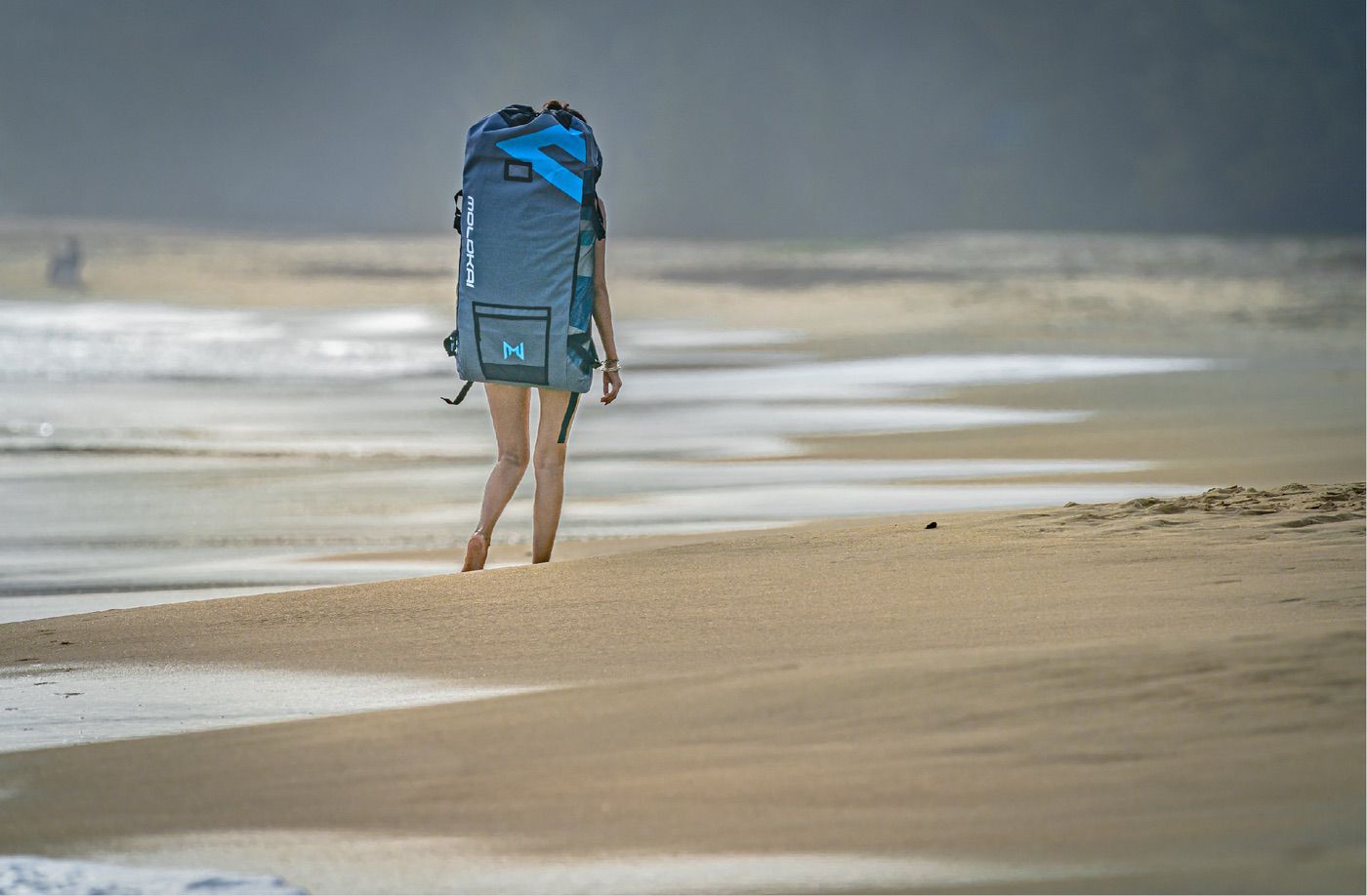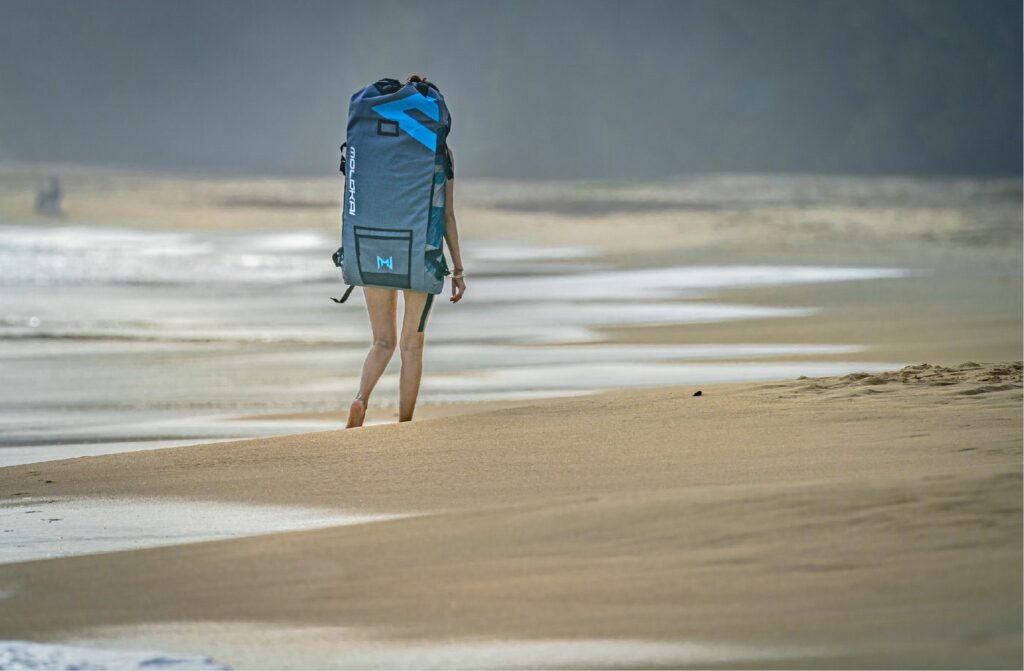 3. Paddles
There is no special paddle for downwinding, you can use any paddle as long as it is strong and durable.
4. Fins
For most paddlers, you probably would be fine with the fin that comes with the board as long as you have followed our guide above when choosing one.
However, if you are looking for maximum performance or just want to beat your friends, we recommend the VMG Mako 37 which is designed with downwinding in mind. The fin will allow your board to accelerate quickly, getting you on more bumps and staying on them longer.
5. Leash
Your leash is extremely important in downwinding. Without wearing a leash, you will quickly get separated from your board when you fall off.
With approximately 10 to 15 knots, you cannot swim fast enough to catch your board if you become separated.
6. PFD
No one really should be downwinding without a Personal Flotation Device (PFD) as the risks are generally higher than just flatwater paddling.
7. Reliable Communication Equipment
This usually means a mobile phone that is tethered to you. Make sure the area you are going to will have receiption, the phone's battery is fully charged, and the phone has solid waterproofing protection before you depart.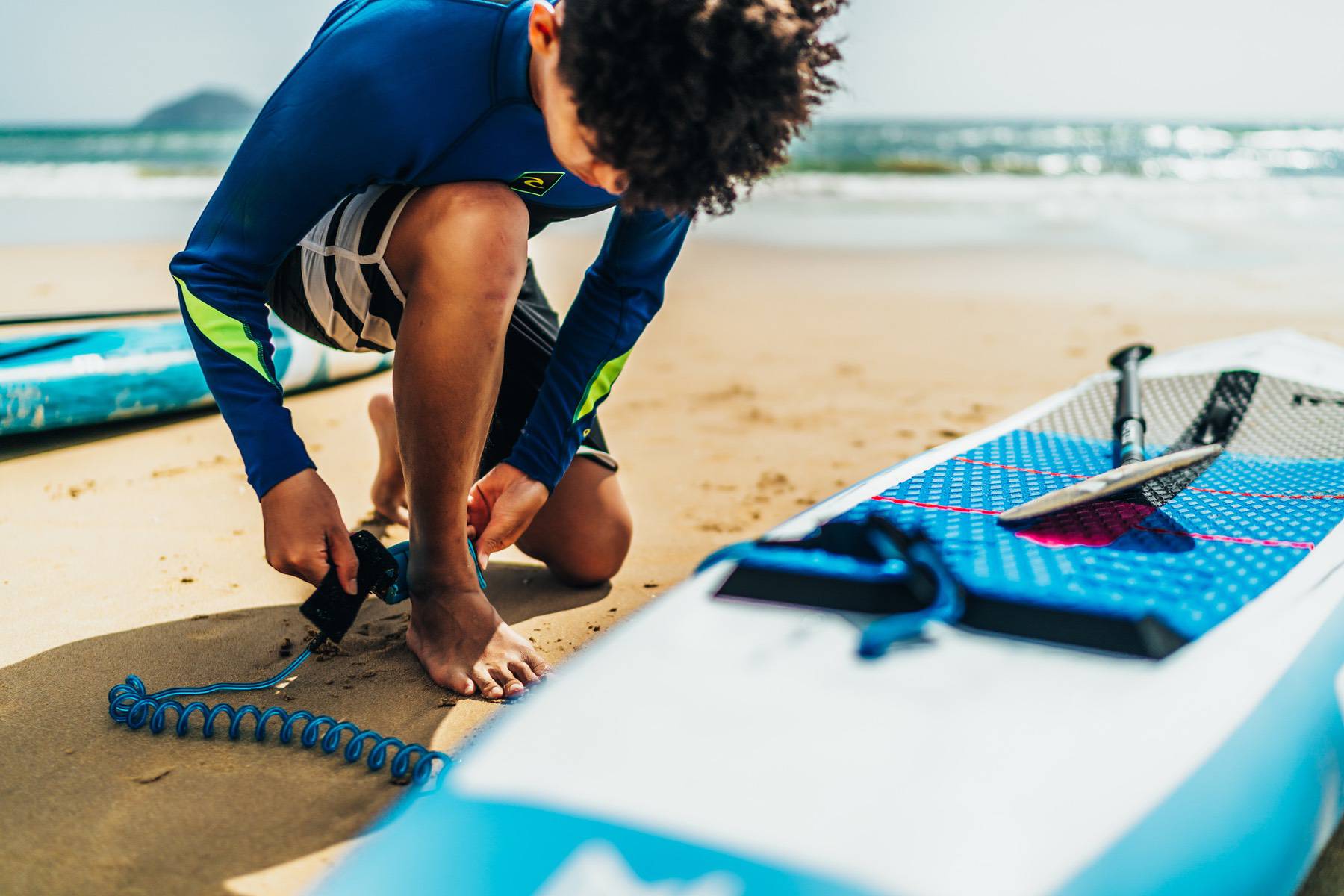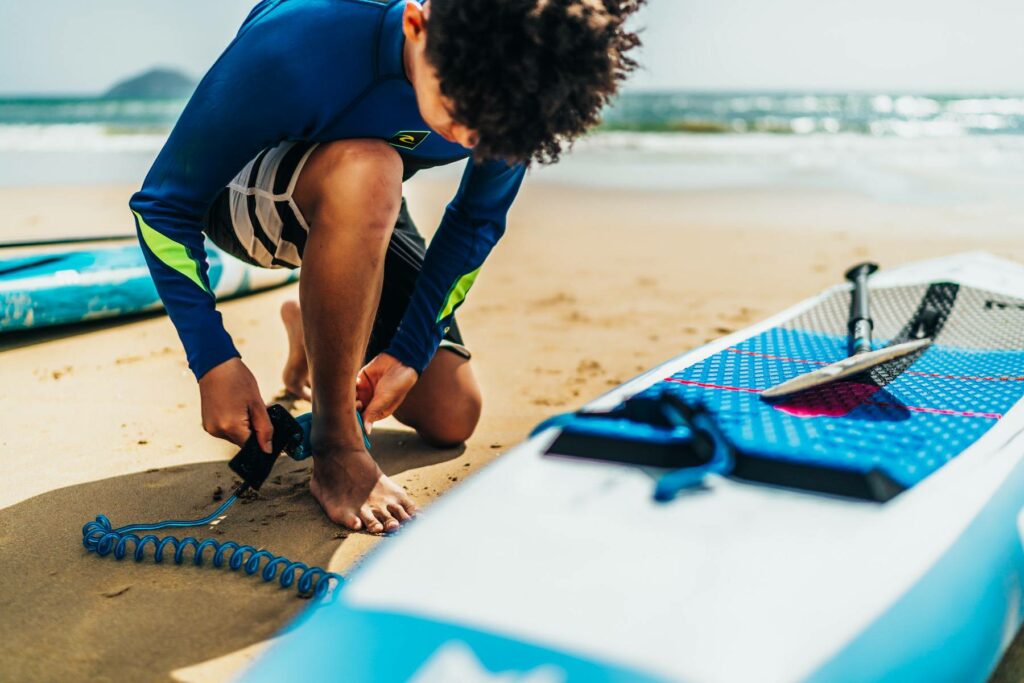 Planning & Checking The Weather
Choosing your route wisely is vital for the quality and safety of your downwind experience. Downwind runs operate in one direction, so you'll want to first plan a launch and take out location according to how long you'd like your route to be.
We suggest 5-8 km for beginners. From there, you can attempt longer distances—13, 17, and eventually more. We're all about a good challenge, but it's also extremely important not to overestimate your ability or strength.
Checking the weather is a simple yet critical part of downwind preparation. Before setting out, check the wind direction and see if there are any sudden shifts forecasted so you can plan accordingly. Be sure and check for any dangerous weather and if conditions look risky, consider rescheduling.
To downwind, it's ideal to have 15 – 20 knots of steady wind blowing, generating waves, often referred to by downwinders as "bumps" on the water. Ideally, the wind will be in line with your downwind run. A strong sidewind can quickly move a paddler off course, requiring them to compensate by paddling on one side or paddling at an angle to stay on the correct line. Evaluating wind direction before taking off is important for safety and planning your downwind route.
Based on the predicted temperature and weather conditions, plan out your outfit. Hyperthermia is a constant threat when exposed to wind and water (even in warm weather), so dressing for wind chill and potential immersion is always a good call.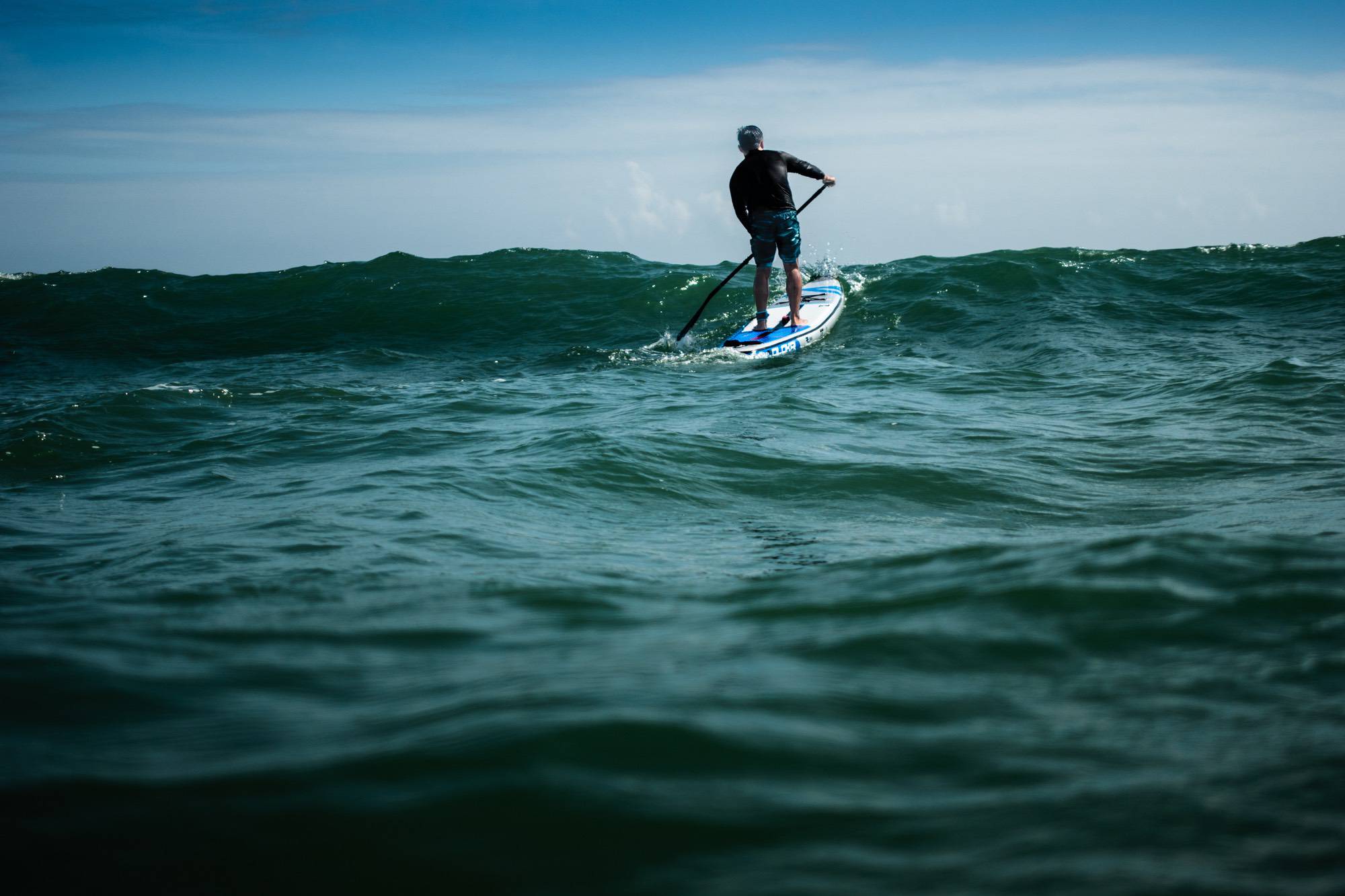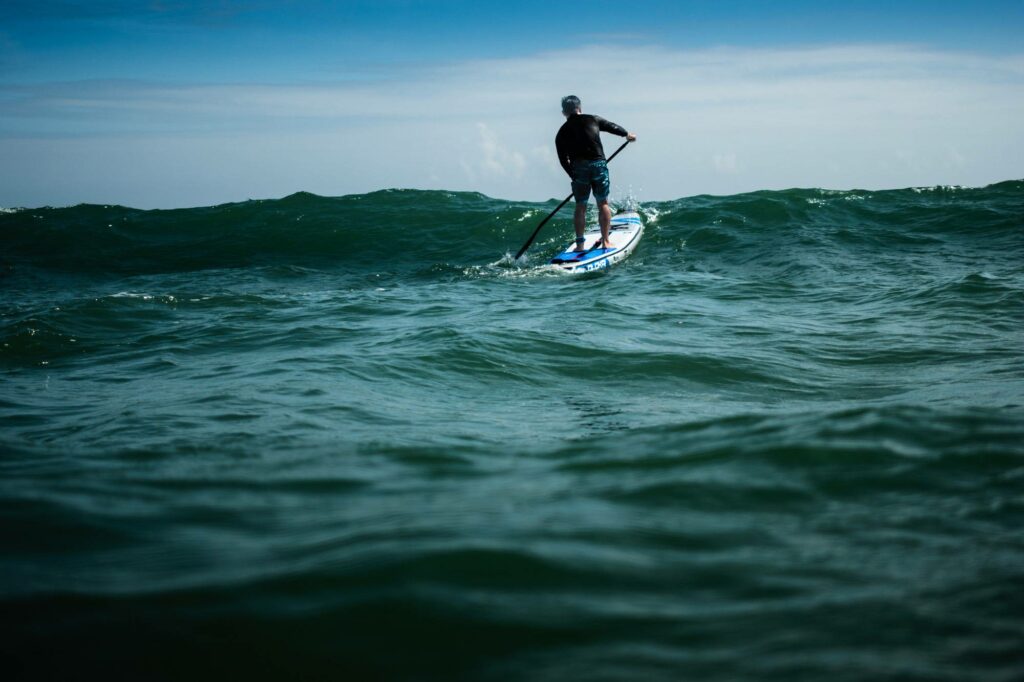 A Downwind Buddy and Safety Awareness
Having a few friends to downwinding is a must. The ocean is a dangerous place, so go in a group, and take a phone or radio just in case you may get into difficulties.

Also, there is a famous saying – If in doubt, don't go out. Know your limitations and take the necessary progressive steps to advance your downwinding prowess and experience. Don't get sucked into going out on a day that is outside of your skill level. Remember – safety first.
Our Recommended Downwind Equipment