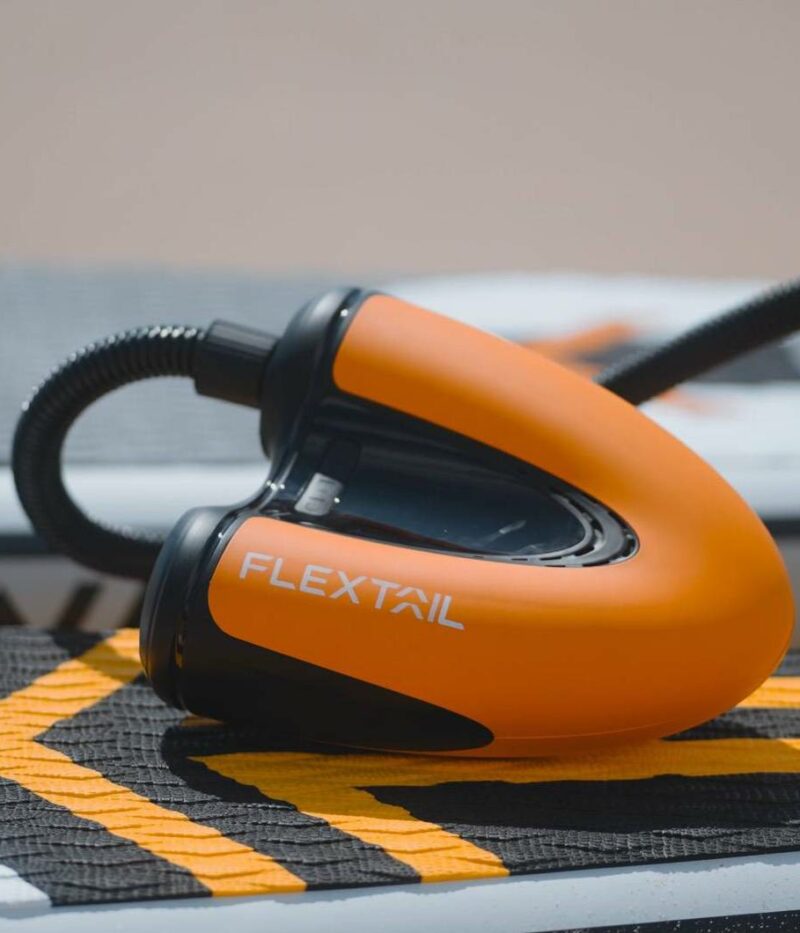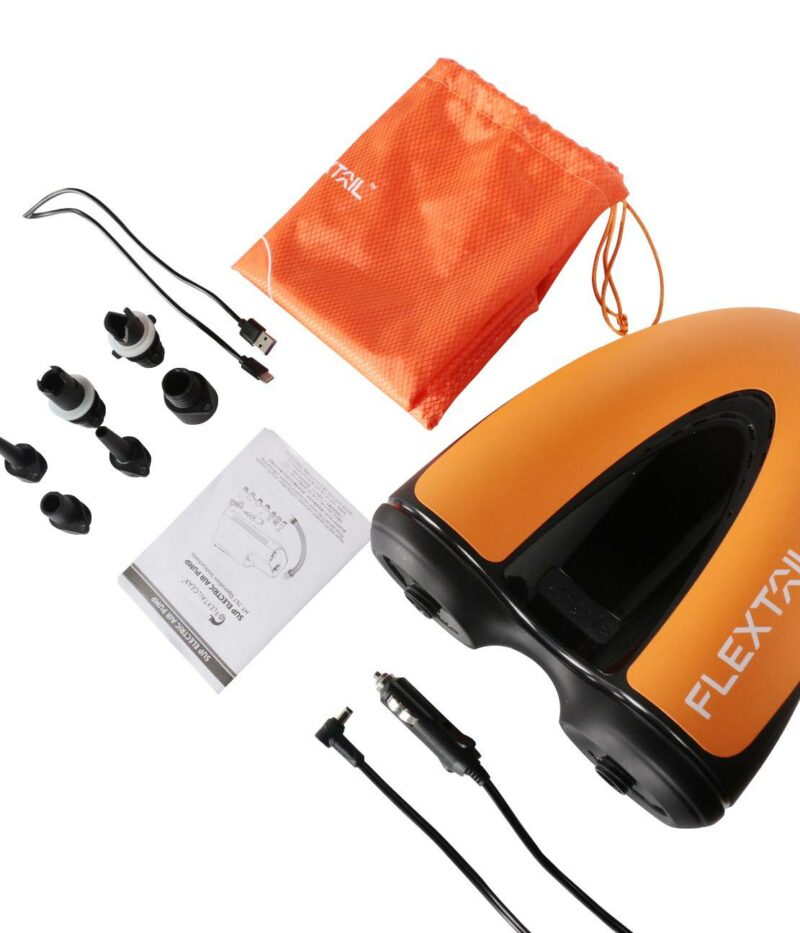 Highlight
Lightweight and Cordless Design
The MAX SUP PUMP weighs only 3.7 pounds and features a cordless design with a 9600mAh built-in battery, eliminating the hassle of tangled cords. Its hidden handle won't take up extra space and allows for easy carrying. Its streamlined look and bright orange color make it a stylish companion.
6 Minutes to Inflate
The MAX SUP PUMP can reach 8.5 kPa in just 73 seconds at the first stage, with a maximum speed of 360L/min, saving you time during the initial stage of inflation. During stage two, it can rapidly increase pressure from 8.5 kPa to the required pressure, with a maximum pressure of 90L/min. Say goodbye to hand-pumping! It takes only 6 minutes to inflate a 13 PSI Paddle Board (10'6" x 32" x 6").
What's in the box
Flextail MAX Rechargeable SUP PUMP, USB-C Charging Cable, 6 Nozzles, 3.28 ft Air Hose, 12V DC Car Connector, Travel Bag, Manual