Blackproject Ohana | 2-Piece Adjustable | 60% Carbon
$2,380
FITNESS & RECREATIONAL PADDLING
For those who need a paddle for all occasions and the entire family. Feature packed at an attractive price.
Note: This is a 2-piece adjustable paddle (no cutting required)
Designed for & families looking for enhanced performance in a lightweight & strong construction
Designed to maximize family fun while minimizing cost, the OHANA is the ultimate entry-level SUP paddle.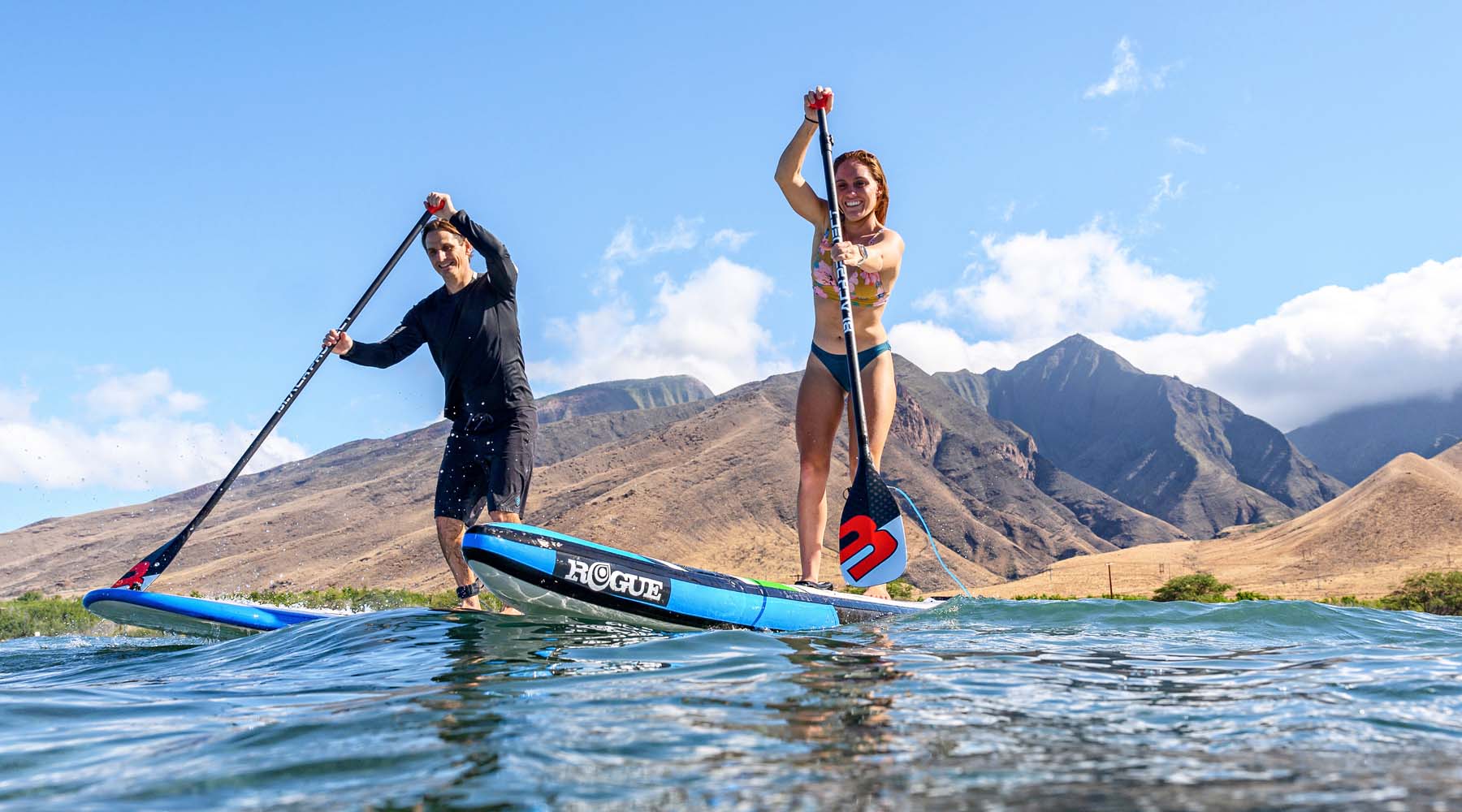 Based on the same design & components as the Lava, the Ohana has been tailored for recreational paddlers & families looking for enhanced performance in a lightweight & strong construction.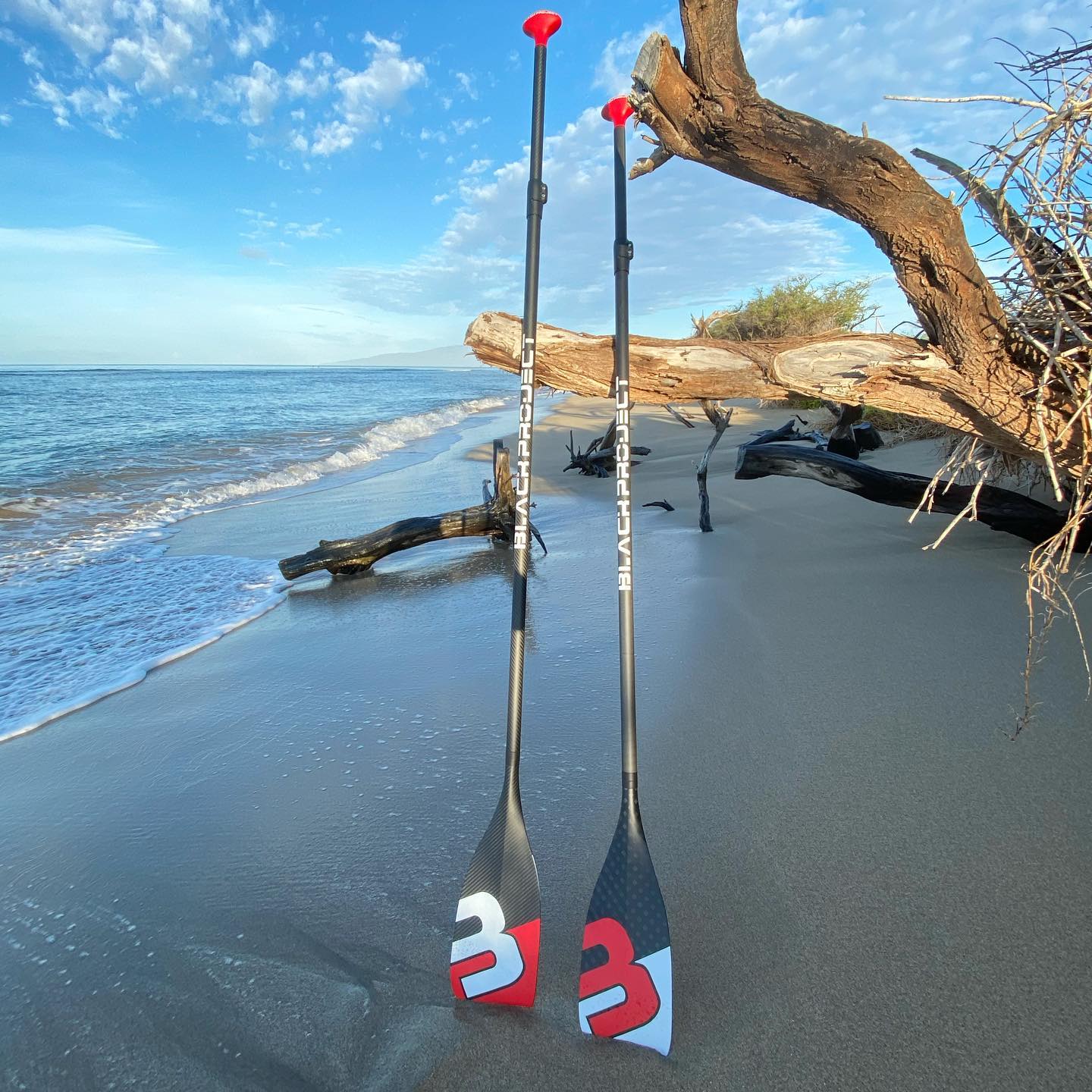 Lightweight and durable, it represents a big performance upgrade over other entry-level paddles on the market.
Group Buy Details
All prices listed are group buy prices.
Minimum order quantity is 2 of any Blackproject paddles (can be different models).
Please make sure to enter all necessary information regarding your paddle's configuration including blade size, shaft type, length, etc.

The estimated arrival time of your order is usually within 14 days after payment. However, we'll keep you updated if there is any delay.
Your order will be refunded if the product (or your configuration) is out-of-stock or no longer available.

If you wish to order only 1 paddle, there will be a surcharge of +$400. Please select the correct option below (Your order will be refunded if incorrect option is selected).
Regarding Consumption Vouchers
Our online store only accepts Tap & Go consumption vouchers

Our showroom accepts Tap & Go, AliPay, and WeChat pay vouchers
Price List & Available Configurations:
Estimated Delivery Date: by 16, December 2022
Description
OHANA
All-Water Recreational SUP Paddle
Designed for paddlers looking for enhanced performance in a lightweight & durable construction
This 60% carbon paddle shares much of the same DNA as our premier race and surf paddles, but features a more forgiving blade design and paddle construction that is better suited for recreational paddlers.
Three blade sizes, two shaft diameter options, two handle options and available in Fixed, Adjustable & 3-Piece Adjustable the Ohana caters to all paddlers in all water conditions from surfing to flat water cruising and travel.
Scooped Dihedral Blade Technology
The Ohana blade is designed to correct poor alignment often associated with fatigue and injury. The Scooped Dihedral shaping holds the water securely through the power phase, eliminating lateral blade movement and delivering force in a smooth and efficient manner.
The extension of the tapered scoop towards the toe allows the paddle to remain stable and deliver power, even if you fail to get the full blade in the water. This toe shaping also ensures a clean catch and efficient blade release.
Overall, the Ohana blade design delivers a predictable and efficient paddle stroke which encourages the use of smaller blades while protecting your body from injury and reducing fatigue.
Ten Degrees Blade Angle Promotes Comfort And Feel
We designed the Ohana blade to be a little more forgiving and suit a less aggressive and lower cadence paddle stroke. The moderate 10° blade angle promotes an a smooth paddle stroke and a little more comfort than the Hydro. The 60% carbon and fiberglass mix adds a little more flex and comfort which is ideal for new and recreational paddlers.
Structural Blade Stability
The ridge along the front of the blade increases stiffness both vertically and laterally, resulting in increased strength. This structure helps the blade maintain better stability for a predictable feel you can count on. For the Ohana we wanted a little more blade flex for increased comfort, so the Power Ridge is more subtle than on the Surge.
With vivid artwork, this do-it-all paddle stands out from the pack whether on the water or on the sand.
Ergonomic Handles & Slimline Adjustment
Our ergonomic 100% carbon handles come with a vivid red matte finish. The Palm handle fits comfortably in your hand for easy paddling and long days on the water. The matte finish is ideal in hot or cold climates.
The Ohana comes with our ergonomic clamp system which is available on both standard and slim shaft options.
Shaft Diameter To Suit Your Hands
The Ohana paddle is available with both STANDARD (29mm) diameter and SLIM (26.5mm) options.
Reduced Board Damage & Increased Safety
The smooth blade edges increase safety, increases blade strength and reduces board damage. The slim-line joint system reduces drag through the water and prevents rail damage caused by hard edges.
Thanks to the design and construction, the Ohana paddle is also one of the strongest SUP paddles you will find and enjoys a near-zero failure rate.
REFLEX Carbon Construction
The Ohana SUP paddles are built in our Reflex 60% construction with a 12k carbon blade and new UD carbon shaft for enhanced performance and longevity. The smooth matte finish is great for grip and the medium flex shaft generates power and reacts quicker than other shafts.
Designed and Optimized For Your Needs
At Black Project, we don't think you need to be a pro paddler to enjoy the benefits of a custom paddle. In fact, it's why we offer the Ohana in three blade options and two shaft options to best suit your specific needs. Choosing the right paddle might seem daunting at first, but don't worry, we made it easy to identify which is the best option for your optimal paddling experience.
| | LARGE | MEDIUM | MEDIUM-SLIM | SMALL-SLIM |
| --- | --- | --- | --- | --- |
| Shaft Diameter (mm) | STANDARD (29) | STANDARD (29) | S L I M (26.5) | S L I M (26.5) |
| Actual Size (cm2) | 581.8 | 530 | 530 | 490 |
| Actual Size (in2) | 90.2 | 82.15 | 82.15 | 76.0 |
| Paddler Weight (KG) | 80 – 105 | 65 – 85 | 60 – 80 | 45 – 70 |
| Paddler Weight (lbs) | 175-230 | 140 – 185 | 130-175 | 110-155 |